HTC says it will no longer lock the bootloaders on its devices
16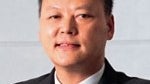 HTC CEO Peter Chou is the man of the hour amongst cell phone fans. On HTC's Facebook page Thursday, the executive announced a
reversal
of HTC's
locked bootloader
policy. In a comment on the page, Chou said, "There has been overwhelmingly customer feedback that people want access to open bootloaders on HTC phones. I want you to know that we've listened. Today, I'm confirming we will no longer be locking the bootloaders on our devices. Thanks for your passion, support and patience."
As we
reported
, late last month Motorola announced that the unlockable/relockable bootloader found on the Motorola XOOM would be made available to the manufacturer's entire portfolio of phones by late this year. And now HTC steps up with this announcement. Chou, however, did not make it clear if the new unlocked bootloader would be seen on HTC's new devices or if the decision would mean that current models would be
retroactively
enabled with an unlocked bootloader. A bootloader helps
load
a handset's operating system. A locked bootloader prevents the user from loading his own or a custom OS onto a phone and makes "rooting" a phone nearly impossible.
HTC has a couple of
high-end
devices soon to launch in the U.S. like the EVO 3D for Sprint and the HTC Sensation 4G for T-Mobile. The latter has been considered one of the two hottest Android devices along with the Samsung Galaxy S II. As
we told you
, the Galaxy S II is expected to launch on three of the nation's top four carriers this summer (all but T-Mobile) and Samsung's device already will launch with an unlocked bootloader. The coming battle in the U.S. between the HTC Sensation 4G and the carrier specific versions of the Samsung Galaxy S II will be played on a more level playing field thanks to Chou's decision, and might even have
inspired
him a little, to make the announcement.
source:
HTCFacebookpage
via
AndroidGuys
Recommended Stories