HTC WiMax Android device for launch this Summer confirms Sprint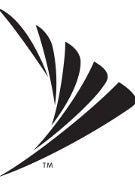 Sprint CEO Dan Hesse has told Forbes that his company is about to drop something bigger than a pin on the cellphone industry. According to Hesse, a HTC manufactured WiMax Android phone will be offered by the carrier this Summer. The handset will run on the 4G network being built out by Sprint with Clearwire Corp. that currently reaches 27 markets or 30 million people. Those figures will rise by the end of the year to 120 million people and include such major cities as New York, Boston, San Francisco and Washington. Sprint's President of Business Markets, Paget Alves says that 4G is a multi-billion dollar business opportunity. The carrier says that 4G is up to 10 times faster than 3G which certainly helps to keep those pipelines running with streaming video and data. During a recent conference call with analysts on February 10th, CEO Hesse said that 2010 is "The Year of 4G" and that the company is working with "several equipment manufacturers that will embed 4G capability into dozens of devices."
The HTC phone appears to be the previously
discussed
Supersonic which Sprint execs say will have a dual Ev-Do/WiMax radio and will be targeted to business and governmental workers besides consumers.
HTC Supersonic Preliminary Specifications
source:
Forbes
via
PhoneNews