HTC One X, S, V official release date surfaces: April 2nd in Europe
20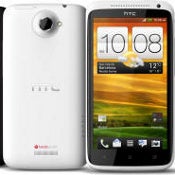 HTC One series represented by the HTC One X, One S and One V, just
got a very official release date
for several European countries:
April 2nd
. This means that next Monday the three handsets will hit shelves in Germany, Austria and Switzerland.
Good news for those waiting for HTC's newest devices and good news for the Android ecosystem as it finally gets three new devices all of which
run on Ice Cream Sandwich
.
The HTC One X is the flagship device with a 4.7-inch display, a quad-core processor and a thin body, while the One S has a similar camera but is a smaller, 4.3-inch Super AMOLED device fitting the mid range. The One V is the most affordable model coming with a 3.7-inch screen. All of them are skinned with the latest of HTC Sense, which is now much more lightweight.
The release date falls in line with HTC's previously announced plans, and we're happy to see the company deliver on its promise.