HTC Droid Incredible 4G LTE breaks cover on DroidDoes website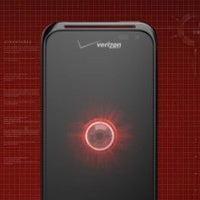 The
HTC Droid Incredible 4G LTE
is the newest addition to the Droid family, just having popped up on the DroidDoes website and thus making its official entry. The teaser page for the Droid Incredible 4G LTE ends numerous rumors by simply confirming them - the device is real and is coming to Verizon Wireless for $299.99 on contract.
It's a decent device, but seems a bit short on specs for that price. Judge for yourself: it's got a 0.46-inch thin frame, a 4-inch qHD LCD screen, a 1.2GHz dual-core processor backed up with 1GB of RAM, and an 8-megapixel rear camera captures 1080p video, while there's also a front-facing VGA shooter, good for video conferencing. All of this runs on the latest Android 4.0 Ice Cream Sandwich skinned up with HTC Sense 4.0.
Unlike in previous leaks, this time NFC is nowhere to be seen. While we've been writing this post, the listing has disappeared but you can check out how it looked like in the screenshot below. Will you be getting this?