HP Elite X3 vs iPhone 6s Plus vs LG G5: specs comparison
5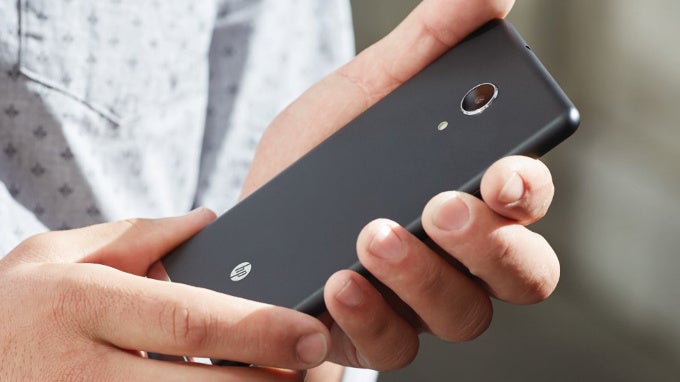 The newly launched HP
Elite X3
is the best Windows 10 Mobile phone so far: with a massive 6-inch display, the Snapdragon 820 system chip and - most importantly - full support for Windows 10 Continuum and the option to use it to power a desktop and a laptop shell, it's as versatile as it gets.
What about the HP Elite X3 specs, though? Microsoft flagships have often been a bit behind when it comes to the specifications of their devices and this has affected sales negatively.
In order to see how the HP Elite X3 does in the specs department, we compare it against Android's latest, the
LG G5
, and Apple's best - the
iPhone 6s Plus
. We compare them in various areas: display technology and resolution, cameras, processors, storage and so on. With Snapdragon 820 on board, the Elite X3 finally seems to stand a chance against the rest of the top dogs out there, don't you think?
Pressure-sensitive, Oleophobic coating, Scratch-resistant glass, Ambient light sensor, Proximity sensor
Ambient light sensor, Proximity sensor
Scratch-resistant glass, Ambient light sensor, Proximity sensor
Apple A9 APL1022
Qualcomm Snapdragon 820 8996
Qualcomm Snapdragon 820 MSM8996
Dual-core, 1840 MHz, Twister, 64-bit
Quad-core, 2200 MHz, Kryo, 64-bit, 14 nm
Quad-core, 2150 MHz, Kryo, 64-bit, 14 nm
PowerVR GT7600
Adreno 530
Adreno 530
128GB, not expandable
32GB
64GB
iOS (14.x, 13.x, 12.x, 11.x, 10.x, 9.x)
Android (8.0 Oreo, 7.0 Nougat, 6.0 Marshmallow), LG UX UI
Windows (10 Mobile)
Qualcomm Quick Charge 3.0
Qualcomm Quick Charge 3.0
25.00 hours
the

average

is 17 h (996 min)
33.00 hours
the

average

is 17 h (996 min)
16.0 days (384 hours)
the

average

is 20 days (472 h)
20.8 days (500 hours)
the

average

is 20 days (472 h)
24.00 hours
the

average

is 19 h (1110 min)
15.0 days (360 hours)
the

average

is 0 days (0 h)
3G: 12 hours; LTE: 12 hours; Wi-Fi: 12 hours
Single camera
Dual camera
Single camera
12 MP (Sapphire crystal lens cover, OIS, PDAF, BSI sensor)
16 MP (OIS, Laser autofocus)
Aperture size: F2.2; Focal length: 29 mm; Sensor size: 1/3"; Pixel size: 1.22 μm
Aperture size: F1.8; Focal length: 26 mm; Sensor size: 1/2.6"; Pixel size: 1.12 μm
8 MP
Aperture size: F2.4; Focal Length: 9 mm
3840x2160 (4K UHD) (30 fps), 1920x1080 (Full HD) (120 fps), 1280x720 (HD) (240 fps)
3840x2160 (4K UHD) (30 fps), 1920x1080 (Full HD) (60 fps), 1280x720 (HD)
1920x1080 (Full HD)
OIS, Time-lapse video, Continuous autofocus, Video calling, Video sharing
HDR, Time-lapse video, Picture-taking during video recording, Video calling, Video sharing
Video calling
5 MP
8 MP
8 MP
1920x1080 (Full HD)
1920x1080 (Full HD)
6.23 x 3.07 x 0.29 inches (158.2 x 77.9 x 7.3 mm)
5.88 x 2.91 x 0.29 inches (149.4 x 73.9 x 7.3 mm)
6.37 x 3.29 x 0.31 inches (161.8 x 83.5 x 7.8 mm)
6.77 oz (192.0 g)
the

average

is 6.5 oz (184 g)
5.61 oz (159.0 g)
the

average

is 6.5 oz (184 g)
6.88 oz (195.0 g)
the

average

is 6.5 oz (184 g)
Back: Aluminum
Back: Metal
Water, Dust; IP67; MIL-STD-810 certified
Fingerprint (touch)
Fingerprint (touch)
Iris scanner, Fingerprint (touch)