Google's Chrome browser for Android to work on sites that support and sites that don't support VR
1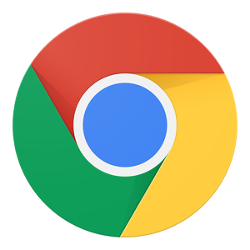 Google has a plan that will allow Android users to use Chrome for Android to view the entire web in VR, not just those sites that support virtual reality. The Chrome Browser for Android beta features WebVR, which is the program used by developers allowing them to write websites that offer VR capabilities.
But what about all of the other sites that don't support VR? Switching from a VR-enabled site to one that doesn't support the feature would require the user to switch back and forth from wearing a VR headset, to taking it off, to putting it back on again. You get the picture. But the dev version of Chrome for Android features the
VR Shell
. The latter allows users to view websites using Cardboard or Daydream headsets even if a particular site does not support VR. The beauty of VR Shell is that you would not have to keep putting on and taking off VR headsets while surfing the web with Chrome.
A report published today notes that the VR Shell is not functional at the moment, and might not be ready for use until Google's VR platform Daydream is released. That leaves plenty of time for more information about Google's major VR initiative to surface. Stay tuned.
source:
ZRoadTovr
via
TheVerge