Could there be a mini Pixel for real?; Google "Bonito" with SD-710 is being tested on GFX
15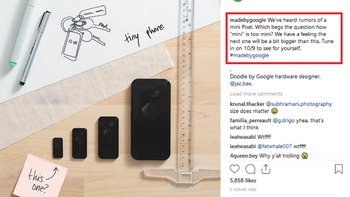 A couple of days ago, Google made fun of those who truly believe that we will see a Pixel Ultra handset unveiled at the Made By Google event on October 9th. This was done through an Instagram post that
showed a sketch of a small phone tiny enough to fit on a key ring
. In the post, Google said, "We've heard rumors of a mini Pixel. Which begs the question how "mini" is too mini? We have a feeling the next one will be a bit bigger than this. Tune in on 10/9 to see for yourself."
What if Google was being serious? Respectable tipster Roland Quandt says that someone has been testing a Google phone with the code name "Bonito," powered by the Snapdragon 710 Mobile Platform. The comment about the next mini Pixel being a little bigger than the one that fits on a keychain could have more truth in it than we originally thought. And by the way, a bonito is a small fish that is a relative of the Tuna.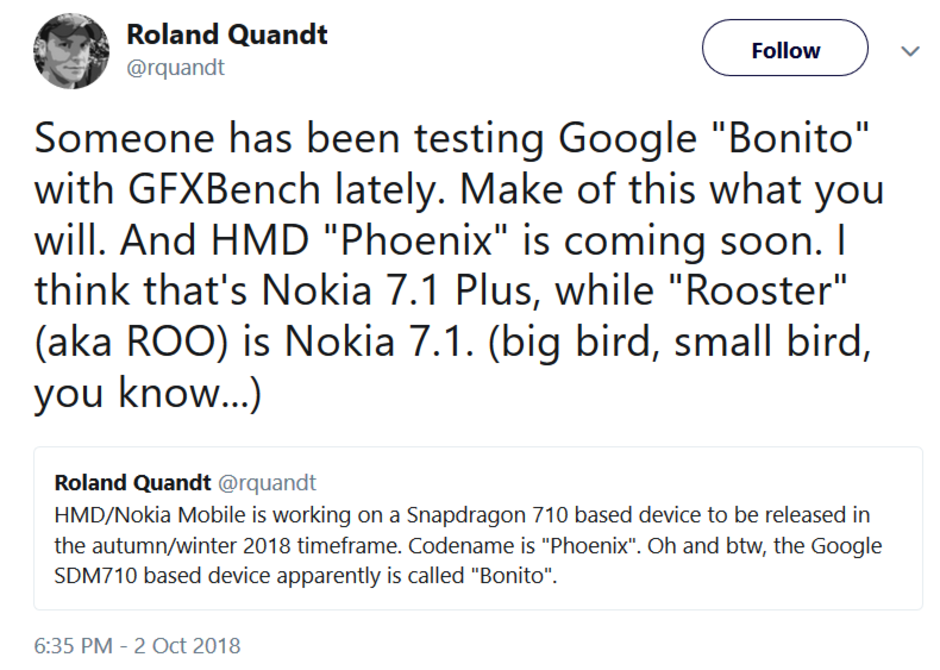 Is Google testing a mini Pixel?