Google trolls those expecting a Pixel Ultra
15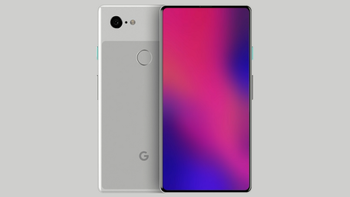 The latest conspiracy theories have nothing to do with politics, and everything to do with phones. Ever since the
Pixel 3 XL
started leaking with a notched screen, there have been a couple of strange rumors making the rounds. The first has Google faking the leaks of the notched model so that it can unveil a notch-less Pixel 3 XL next week. This theory also says that Google let a shipment of fake phones get taken by thieves who stole them and put them on sale in the Ukrainian black market. Those who believe in this theory say that this is the reason why Google requested from YouTubers
all of the videos they took showing leaks of the notched Pixel 3 XL
. The speculation is that Google will play all of these videos at the #madebygoogle event on October 9th, before it shows off the real
Pixel 3 XL
.
The other theory has Google rolling out a trio of phones on October 9th. Besides the expected
Pixel 3
and Pixel 3 XL, those who believe this story say that Google will unveil the Pixel Ultra. Concept images of the phone reveal an edge-to-edge display with no chin (see image at the top of this article). Those who believe in this theory say that if Apple can come up with the 6.5-inch
iPhone XS Max
, surely Google can design the Pixel Ultra.
Well, no one can accuse Google of not having a sense of humor. On the @madebygoogle Instagram page Tuesday, the company posted a picture of Pixel handsets from the big to the very small. The caption reads, "We've heard rumors of a mini Pixel. Which begs the question how "mini" is too mini? We have a feeling that the next one will be a bit bigger than this." And on the napkin in the photo, you can see a drawing of a Pixel phone attached to a key ring.
While it's a pretty cool joke that shows how Google is aware of the Pixel Ultra rumors, those who believe the whispers will tell you that Google just did this to deflect attention away from the super large Pixel Ultra. Are you a believer?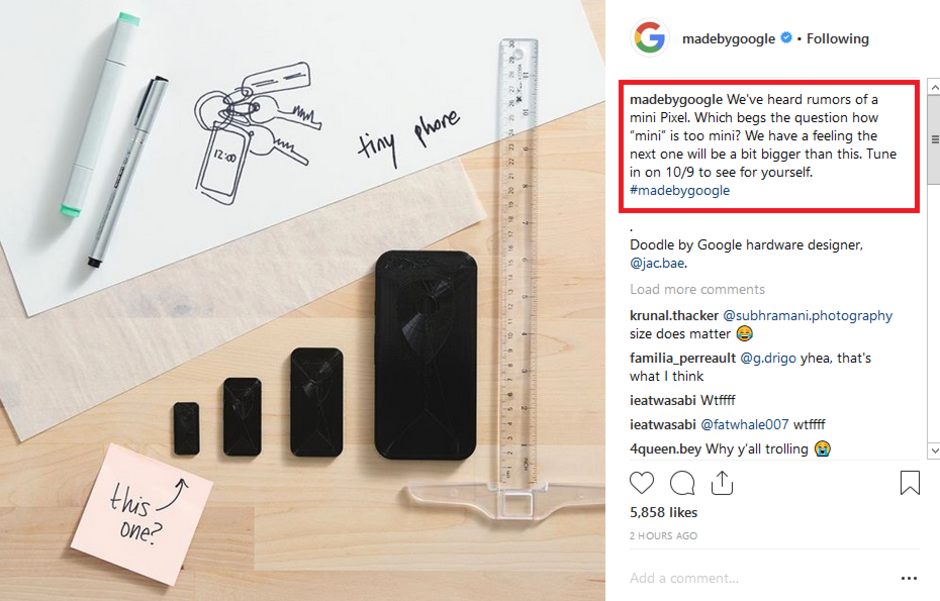 Google jokes about the rumored Pixel Ultra by talking about a mini Pixel