Google may be looking to purchase wearable tech companies
3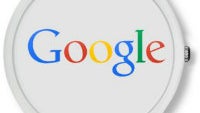 Google may not want to be a smartphone manufacturer, as the recent
sale of Motorola
indicates, but the company does seem to want to have some hardware capabilities. The buzz is that after the Motorola sale is done, Google is planning to use Nest as its gadget hardware team, but a new report says that Google may also be looking at purchasing wearable tech companies. The news comes from
The Information
citing inside sources, but the report doesn't mention what companies are on Google's radar. It does state that Google CEO Larry Page is "serious about making a move" though.
Despite the news that it is selling Motorola, Google reconfirmed its dedication to wearables and Google Glass during its earnings call yesterday, saying that the
Nest acquisition
will play a role in the hardware innovation at Google. And, of course the Advanced Technology Projects group from Motorola which was in charge of the very interesting modular phone Project Ara will also be staying with Google.
There have been various rumors that Google is working on a smartwatch in-house, so it wouldn't be a surprise to see Google going after a team that has experience with watches (Pebble, perhaps?), but other than that your guess is as good as ours. Google has plenty of cash though, so if Larry Page is really "serious", we likely won't have to wait long to find out the plan.