Google has not paid any blogger during the lawsuit vs. Oracle... says Google
1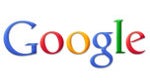 At the very end of the Google vs. Oracle case,
the court asked both parties to hand over their lists of bloggers
to whom they have paid to comment during the course of the lawsuit. The data has now been provided, and while Oracle has come up with a list of one - Foss Patents' Florian Mueller, Google has claimed that it hasn't paid a single blogger to help it out, although Oracle has accused it of "
maintain[ing] a network of direct and indirect 'influencers' to advance Google's intellectual property agenda.
"
Google's response, however, has denied maintaining such a network with the following statement:
Neither Google nor its counsel has paid an author, journalist, commentator, or blogger to report or comment on any issues in this case. And neither Google nor its counsel has been involved in any quid pro quo in exchange for coverage of, or articles about, the issues in this case.
Whatever this means to the court, things will hardly change, as Oracle has already been ordered to pay Google north of $300,000 for their legal fees caused by the case. In the end, this whole lawsuit starts to seem like a waste of time and money for Oracle.
source:
Gizmodo
Recommended Stories