Android Q Beta 5 rollout temporarily halted by Google due to an unannounced issue
13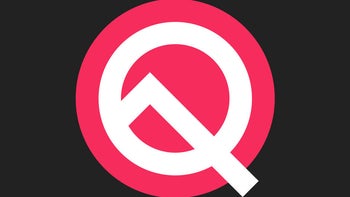 UPDATE:
Google has resumed rolling out Android Q Beta 5. Pixel users can join the Beta program by clicking right here. Keep in mind that once you join the Beta program, you can stay with it until the final and stable version of Android Q is sent out. Or, you can leave and return to Android 9 Pie. However, to do so, you'll have to perform a factory reset. Keep in mind that Beta versions of Android are buggy and your favorites features or apps might not work correctly. Your best bet is to hold out for the official release which should take place some time this quarter
.
As we told you yesterday,
Google started disseminating Android Q Beta 5
to all Pixel models. But
a post from the official Google account on Reddit
notes that OTA updates of the penultimate Beta version of the next Android build have been "temporarily paused." Google only notes that it is "aware of an issue" without going into further details. With one more beta update left until the stable and final version of Android Q is rolled out later this quarter, now is a good time to remind consumers that these Beta previews are mostly released so that developers can make sure that their apps are running correctly, and to provide Google with some feedback on the new build. They are notoriously unstable and if your Pixel is your daily driver, just understand that Android Q will be here soon enough.
If hearing that Google has pushed the pause button on the Android Q Beta 5 rollout sounds familiar, well, it should be. Last month, distribution of the fourth Beta preview was also temporarily halted when the update put some
Pixel 3
and
Pixel 3 XL
units into a bootloop. Luckily, unlike past bootloops that affected some
Nexus 6P
and
Nexus 5X
owners (for which
they were partially compensated
for their problems via class-action suits), rebooting the phone from Recovery mode or doing a factory reset seemed to end the problem. And Google
pushed out a bug fix in the monthly July update
sent to Pixel handsets.
We're aware of an issue with Android Q Beta 5 related to installing updates. We've temporarily paused Beta 5 OTA updates to all Pixel devices as we investigate the issue. We apologize for any inconvenience, and will provide this post once the issue is resolved."-Google
Several Pixel owners were dismayed to find that the update was pulled right while they were in the middle of installing it. As soon as we hear that Google is resuming the distribution of Android Q Beta 5 update, we will update this story.

Recommended Stories