Android Q finally gets the pull down for notification bar gesture, yay for ergonomics!
13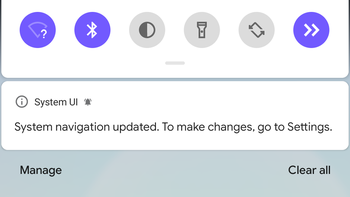 The latest Android Q beta 5 is the gift that keeps on giving when it comes to measuring up with great interface features that have been available on manufacturer overlays for a while. Better late than never, and that goes for all the navigational gestures that will be employed on system level when Android Q hits your handset.
Besides the swipe from bottom to get the home screen, or swipe from the sides to go back, there is one more indispensable gesture that makes life with big-screen phones inherently easier. We are talking about swipe down on an empty screen area to bring the notification bar, then swipe up to roll the shade back in its place, after you have read the notification or flipped on the Bluetooth connectivity switch, for instance.
It is so useful that we always get puzzled when we use a phone without it, and its implementation has been pretty inconsistent across phone makers. Samsung brought it to the S8 and Note 8, Huawei still doesn't have it, for instance, even though the other Chinese brands were the first to implement these useful gestures. Now that it has been unearthed working in Android Q beta 5 on a system level, it's safe to assume that all manufacturer overlays will be forced to employ it, hooray!
Using the new system gesture feels much smoother than most overlays, as it continuously tracks your finger's movement, so you can swipe down anywhere on the display, as you can see in the video below, and the notification shade will be unfurled without having to stretch all the way up on your 6" phone. Since beta 5 seems to be the final preview build, we are expecting that Google drops the Android Q commits to manufacturers very soon, and all this gesture bonanza finally seems here to stay. It took a while for the Android team to figure out ergonomics but, again, better late than never.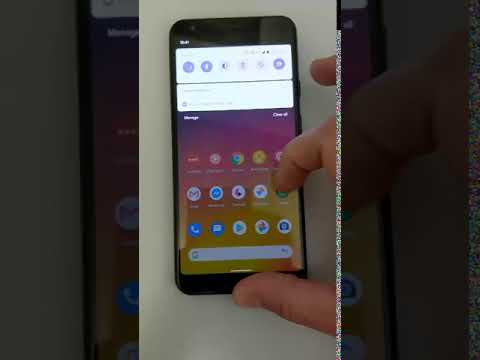 Recommended Stories