Google Photos doubles cap on albums to 20,000 pictures and videos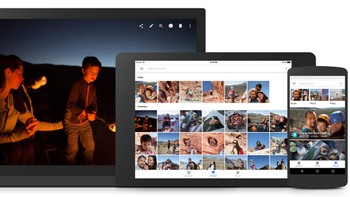 The support page for Google's photo app has been changed
(via
Android Police
) to show that users can now add up to 20,000 pictures or videos in their private photo album. That doubles the previous limit of 10,000 images; the 20,000 images limit also applies to a shared album. With the Live Photos feature that automatically adds photos of specific people and pets to a private album, the old cap was too low for many.
Recently Google made a change to the Photos app's unlimited free storage by
no longer offering this to videos with unsupported formats
. Apparently some users were taking advantage of Google's largesse by saving large non-video files by dressing them up to look like videos. Supported video formats include .mpg.mod, .mmv, .tod, .wmv, .asf, .avi, .divx, .mov, .m4v, .3gp, .3g2, .mp4, .m2t, .m2ts, .mts, and .mkv files.
With Google Photos, non Pixel users can upload unlimited images at up to 16MP with a resolution no higher than 1080p. Images larger than 16MP will be reduced to that size, and those with a higher resolution will be resized to 1080p. The exception, of course, is for Pixel owners. Those with the OG
Pixel
and
Pixel XL
will have unlimited free storage in original quality.
Pixel 2
and
Pixel 2 XL
users have unlimited free storage in original quality until Jan 16, 2021. The same applies to
Pixel 3
and
Pixel 3 XL
owners until Jan 31, 2022. After those dates, owners of the second and third generation Pixels will have new pictures uploaded in high quality. That means they will have the same restrictions as non-Pixel phones have today (16MP size, 1080p resolution).
Recommended Stories