October Android security update is here to patch serious zero-day vulnerability
1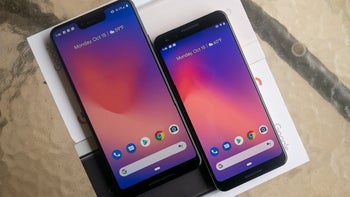 It's that time of the month again, which means that Google is sending out the
October security update
and
functional updates to its Pixel phones
. There were eight patches included with the Android security update dated October 1st fixing issues ranging from critical to moderate. The update dated October 5th patches 19 issues ranging in severity from critical to high. This is the first security update sent since Android 10 was released last month. Google was expected to include a patch
to close a zero-day vulnerability
that could allow a bad actor to get root access over a phone allowing the attacker to steal data from the device and make changes to the operating system.
As for the Pixels, the update fixes eight issues that affected various models. All Pixel models will see stability improvements with Wi-Fi connectivity. The
Pixel 3
and
Pixel 3 XL
had a bug exterminated that caused the two models to miss notifications while in Pixel Stand mode. The Pixel Stand is a $79 dock that charges up a Pixel 3 or Pixel 3 XL, providing a special lock screen UI on those models when they are docked. It also features an alarm screen that lights up gradually for a more gentle awakening experience. The update also brings sensor calibration improvements for the 2018 Pixels.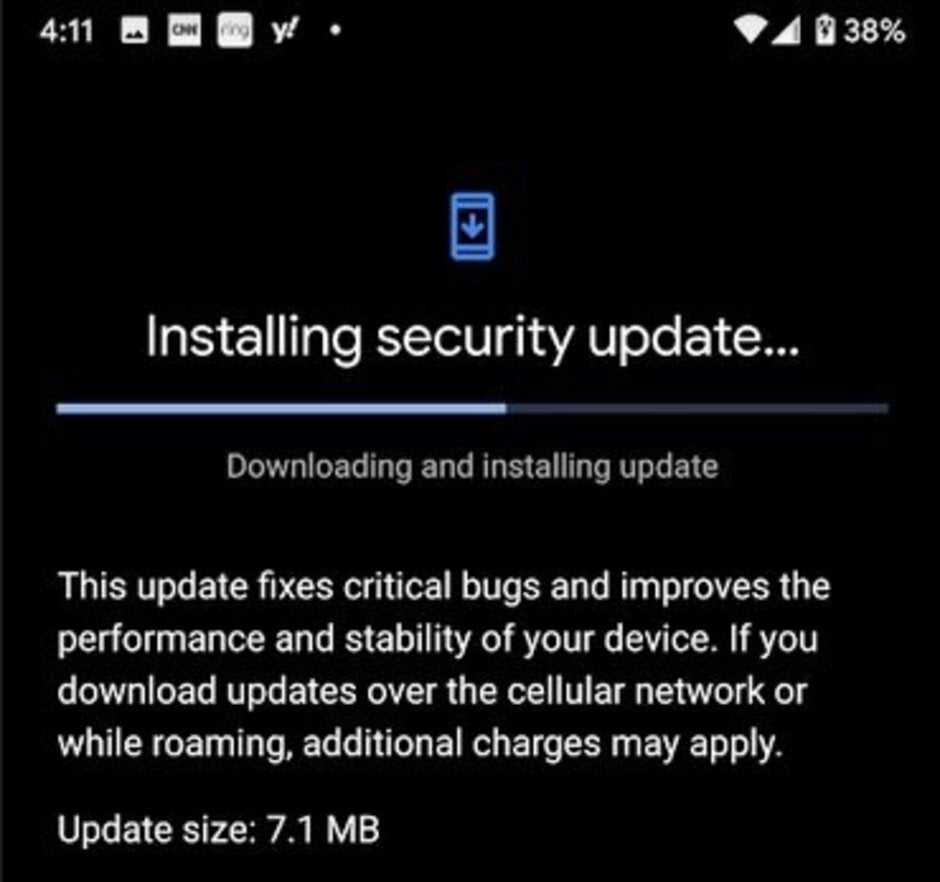 October Android security update is now rolling out
Five other functional patches were sent to all Pixel handsets; one will improve system stability, another fixes a memory drain in the UI, and one will fix a problem that led heads-up notifications to go missing. The remaining functional patches for all Pixel phones bring gesture navigation stability improvements and end a bootloop on certain Pixel models. Last month, we told you that
the Android 10 update put several Pixel handsets into an endless bootloop
.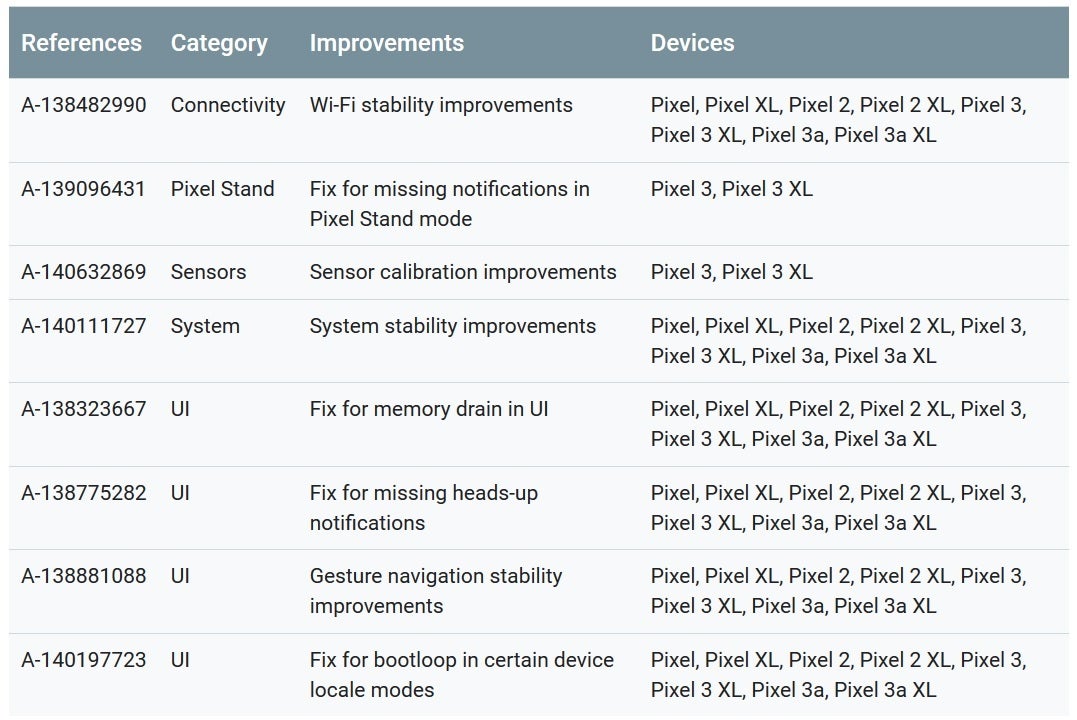 Functional updates improve the experience of using a Google Pixel handset
If you own a Pixel handset, you can update your phone by going to Settings > System > Advanced > Software update.