Google parent Alphabet buys Fitbit and plans to spend more time and money on Wear OS
17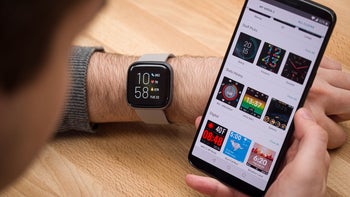 Back in September, fitness tracker and smartwatch manufacturer Fitbit put itself up for sale. Immediately, one possible buyer surfaced at the top of everyone's list: Google.
The rumors heated up earlier this week
and today the deal became official. For $2.1 billion, Google parent Alphabet will purchase Fitbit in a transaction that will close next year. While the latter has had success with its fitness trackers, the company has been unable to repeat this success with its smartwatch line. Fitbit stock holders will receive $7.35 in cash for each share they own. After soaring 28% on Monday, the stock has risen an additional 15% today to $7.10.
Google says
that the purchase of Fitbit creates an opportunity for it to invest more in Wear OS, which might be considered good news for those hoping to one day have a Pixel Watch adorn their wrist. In fact, in Google's own press release that it issued today, the company comes right out and states that the transaction could lead it to "introduce Made by Google wearable devices into the market." While that might not be the same as Motorola saying that we will flip for the new product it is unveiling on November 13th, it still sounds promising. Most believe that there is no Pixel Watch at this time because Google feels that Wear OS is not exactly ready for prime time and any further development that Google does with the software is welcome.
Google says that Fitbit health and wellness data will not be used to serve up Google ads

Users shouldn't notice any change in the way that Fitbit devices handle users' personal data. Goolge stated today that "similar to our other products, with wearables, we will be transparent about the data we collect and why. We will never sell personal information to anyone. Fitbit health and wellness data will not be used for Google ads. And we will give Fitbit users the choice to review, move, or delete their data." Fitbit has sold over 100 million devices and has millions of active users. In its own press release, Fitbit notes that its wearables will remain compatible with both Android and iOS devices.

"This agreement underscores our belief in how important wearable tech has become, and it's also an exciting opportunity for Wear OS. We're looking forward to collaborating with Fitbit to bring the best of our smartwatch platforms and health applications together, and enabling our partners to build the next generation of wearables."-Sameer Samat, Vice President, Product Management, Android, Google Play & Wear OS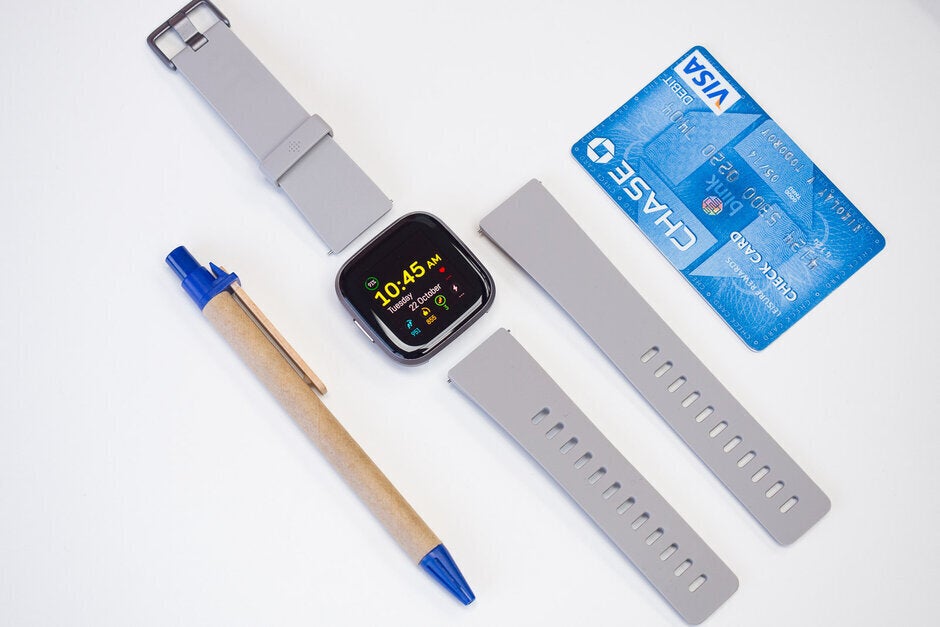 The Fitbit Versa 2
Fitbit entered the smartwatch market with the Ionic, a device that did not appeal to the masses. Women were said to be turned off by the large display and the number of apps available did not excite the public. So last year Fitbit unveiled the Versa and followed that up with this year with the Versa 2, which
we just reviewed
about a week and a half ago. Fitbit's latest smartwatch features integration with Amazon's Alexa virtual assistant; somehow, we don't see Alexa remaining a feature of future Fitbit smartwatches since Google does own the top ranked Google Assistant.
When Google spent $40 million early last year to buy innovative intellectual property from watchmaker Fossil, it turned out that the transaction was really about poaching 20 engineers from Fossil. The purchase of Fitbit is much larger in scope which means that Google will be getting its hands on engineers, intellectual property, research and development, and fitness tracking capabilities that would be quite useful on a Pixel Watch. Whether such a product is on the way we might not know for some time; in fact, Google might simply sit back at first to survey how the purchase of Fitbit can be used to its advantage. And while it might not come even next year, make no mistake about it; Google's purchase of Fitbit will eventually lead to the creation of the long-awaited Pixel Watch.