Google's parent bids for Fitbit while leaked code points to the possibility of a Pixel Watch next year
4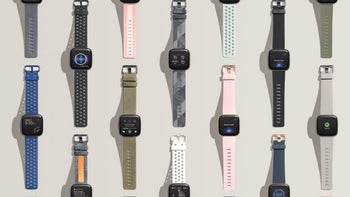 While we didn't (once again) see a Google Pixel Watch at this year's Made by Google event
, things are quickly falling into place for next year.
According to Reuters
, Google parent Alphabet has reportedly made a bid to purchase Fitbit, the fitness band and smartwatch manufacturer. Just last month,
Fitbit supposedly put itself up for sale
. The company's fitness trackers are coming under pressure from low-price bands sold by Xiaomi and Huawei. And Fitbit's smartwatches have not been able to make much headway in a category led by companies like Apple and Samsung. Last month, the company launched the Fitbit Versa 2, the sequel to the OG Versa which includes digital-assistant Alexa, a mobile payment feature and storage for users' favorite tunes.
Multiple sources who wished to remain anonymous because of the confidential nature of the talks told Reuters that there is no guarantee that the talks between the two companies will result in a deal being made. The amount that Alphabet bid for Fitbit is unknown, but the latter's stock has soared nearly 28% on the rumors to $5.52 (+$1.20 on the day). The fitness tracker has a market capitalization of $1.42 billion currently which means that even with a 40% premium, Alphabet could buy Fitbit for less than $2 billion.
A new, more powerful and energy-efficient Snapdragon Wear chip is apparently on the way

Even if a deal is done, it doesn't necessarily mean that we will see a Google Pixel Watch next October. It would mean that Google continues to build a team that could help it develop an outstanding smartwatch. On the other hand, Google got Pixel fans and fans of its ecosystem excited early this year
when it purchased $40 million of "innovative" intellectual property from watchmaker Fossil
. The hope was that Google had just acquired some exciting technology that it would display in a Pixel Watch. But last month, word leaked out that the patents purchased by Google were related to technology for hybrid smartwatches. These are timepieces that look like a traditional analog watch but have some of the functionality of a smartwatch. Fossil called this technology Diana, a combination of the words Digital and Analog. While this news surely didn't excite those hoping to see a Pixel Watch, Google was said to be more excited about the 20 engineers that joined Google in the transaction.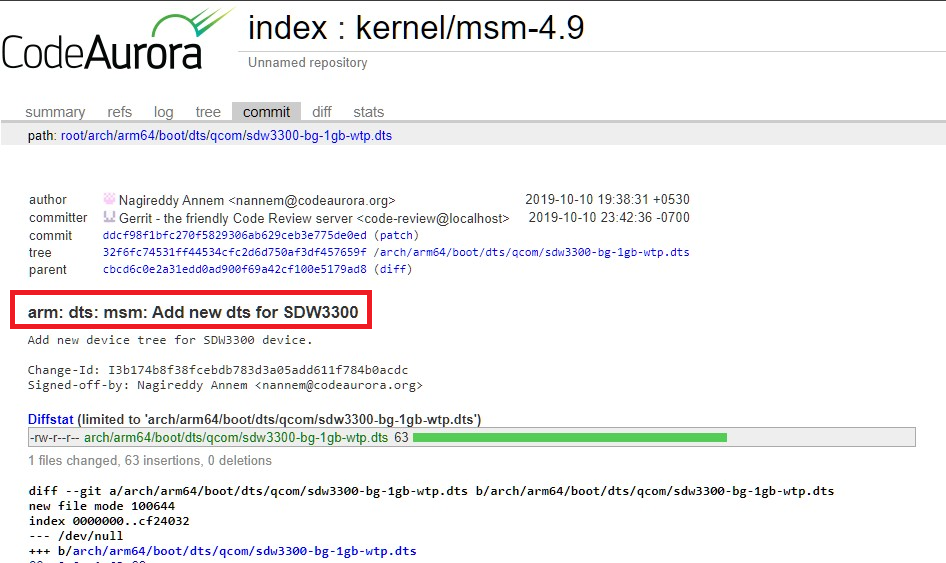 Commit include mention of Snapdragon Wear 3300 chip
Some more news related to a possible Pixel Watch
was published today by XDA
. A code commit that it discovered mentions the SDW3300, which most likely stands for the Snapdragon Wear 3300 chip. This chip would be based on last year's Snapdragon 429 Mobile Platform. XDA sees Qualcomm combining the four ARM Cortex-A53 CPU cores used by the Snapdragon 429, with a low-power co-processor and other components to create the Snapdragon Wear 3300. This would replace the Snapdragon Wear 3100 which is built with four ARM Cortex-A7 cores manufactured with the 28nm process. The A53's are made using the 12nm process, so the Snapdragon Wear 3300 will provide better performance while offering more energy efficiency and longer battery life. This new chip, when matched with 1GB of memory, might get enough out of Wear OS to make Google feel comfortable about releasing a Pixel Watch. Last year, there was some concern on Google's part that
its smartwatch operating system wasn't ready for prime time
. But the combination of Fitbit's technology, the Fossil engineers snagged by Google, and a new and improved Snapdragon Wear chip could all add up to a situation where Google feels that the time is right to take on Apple and Samsung.
We will be keeping our ears to the ground hoping to pick up some information on a potential purchase of Fitbit by Alphabet. As soon as we hear something, we will pass it along to you.