Google+ allegedly part of FTC antitrust probe
5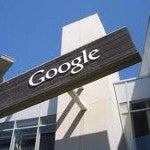 Google
and its social networking site,
Google+
, are both allegedly under investigation by the FTC for antitrust violations. The Feds recently added Google+ to the previously started investigation when the Mountain View based firm began to add Google+ content to its search results. According to sources for
Bloomberg
, Google
broke the law
if it gave preference to content from its own social networking site.
using a person's Google+ profile
. Results also include "
related people and pages
" of content from the search firm's social networking site. Google users started to complain when it was discovered that the Google+ content was replacing more relevant information from other sites like
Facebook
and
Twitter
. It was the latter that broadcast its displeasure at the changes, saying that the new initiative from Google was "
bad for people, publishers, news organizations
"along with Twitter's own users. Google was taken aback by Twitter's comments, especially since the contract between the two was not renewed, most likely for financial reasons, giving the former the space it needed to use content from its own social networking site.
While the Electronic Privacy Information Center called on the FTC to take a long look at Google's business practices, the company's Chairman defended the actions taken by Google. Eric Schmidt said that he believed his company
did nothing wrong
and said that he would talk to Facebook and Twitter about having their content added back to search results.
Despite its own internal "
Don't be evil
" rule, Google said back in June that the
FTC was sniffing around the company
and the FTC is said to be also investigating claims that Google will not let smartphone manufacturers using its Android open source OS
pre-install other search engine sites
on phones.
A couple of other problems, one dealing with Google breaking its rule against paid links, and the other having to do with Google allegedly stealing data from a Kenyan business site, have many wondering about how Google does business. With the FTC apparently
broadening its investigation
to include Google+, we should get a answer in the future.
source:
Bloomberg
via
AppleInsider