Federal Trade Commission's Google antitrust probe includes Android as well
12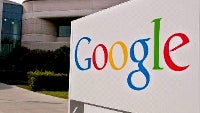 The FTC is currently reviewing Google's procedures and policies for
antitrust issues
. The probe mostly covers search and privacy practices, but recently we learned that it also includes Android for some reason.
While the mobile industry can hardly be called uncompetitive in this very moment, Android went from zero to hero and almost fifty percent of the smartphone market worldwide in just three years, so the FTC is looking into how much power Google has to exert pressure on app developers and device manufacturers to get its way.
Compared to the other mobile operating systems Android is pretty open, free and popular, plus there are a number of handsets that use generic Android without Google Services on it - no Android Market, no Maps, no Gmail, and so on. Moreover, companies are often installing their own software, like
Sprint with its ID packs
,
Verizon using Bing
, and manufacturers have their own skins like Sense UI.
The FTC, however, is apparently not satisfied, and is issuing inquiries into third parties whether Google is flexing muscles when it comes to replacing its core services with something foreign to the ecosystem. A case in point has been the lawsuit filed by Skyhook, which accuses El Goog in applying pressure on manufacturers to drop its localization technology from their handsets, and keep Google's service. "
Baseless
" has been the only comment by Mountain View regarding the accusation, but it definitely looks like Android is being pressured on many fronts right now - whether this is a concerted campaign, or just that success always attracts the spotlight, remains to be seen.
For all we know, the
Justice Department has launched a probe
whether the
Nortel patent bid
by Apple, Microsoft, RIM, Sony and others, has been purposefully won by these cutthroat competitors for the patents to be used against Android's domination. Google is not sitting still too - it
bought more than a thousand patents from IBM
, spent record amount of $2.06 million on lobbying in Q2 2011, and is hiring 12 more K street firms to protect its interests with Uncle Sam.
source:
WSJ