Google adds support for Exchange tasks in Gmail app for Android
1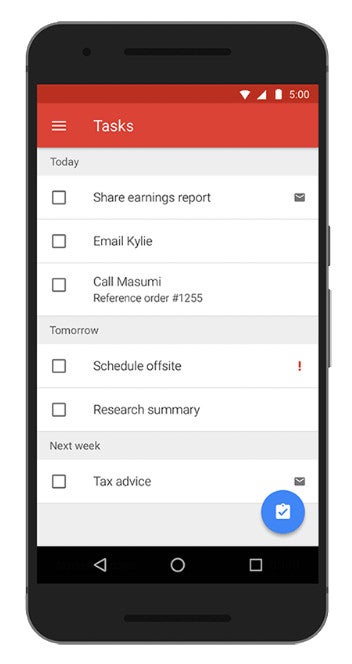 Google
raised the size limit
for received emails in Gmail to 50MB, but that's not the only improvement those using the application will be getting in the coming days.
The search giant announced that after it has added support for Exchange accounts in
Gmail app
for Android, it's now bringing additional improvements to allow users to take advantage of both their work and personal business.
Starting this week, Google will roll out support for
Exchange tasks
in Gmail for Android. As the name suggests, the new feature will allow users to synchronize their tasks with Exchange. Moreover, you'll be able to create new tasks, edit date or priority, as well as flag an email as a to-do for later response.
According to Google, the addition of the new feature will not change anything design-wise, so if you've used Gmail before, you won't notice any differences.
Exchange tasks in Gmail should allow users to focus on their important tasks and check things on the fly. The new feature should be available to all
Gmail for Android
users in the coming days.