You can now receive emails of up to 50MB in Gmail
6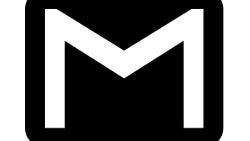 This one's available across all platforms, so no matter what device you're using to check your email, if
Gmail
is your preferred service, then you'll be pleased to know that you can now receive larger attachments.
Google has just announced that even though
Google Drive
allows for a comfy way to share files of any size, there are times when users need to receive larger files directly in their inbox, as file attachments.
Well, that shouldn't be a major issue any longer since Google announced that starting this week, Gmail users will be able to receive emails of up to 50MB directly in their inboxes.
However, you should keep in mind that the sending size limit has remained the same, so you can't go over the 25MB limit (just yet). The good news is you already have Google Drive if you need to send larger attachments.
The search giant states it has already started to push the new update that enables the new
Gmail feature
to compatible devices, but it will take between 1 to 3 days for it to become visible, so don't despair if you can't yet receive very large emails yet.