Update to Google Sounds app adds new ringtones for Pixel phones
1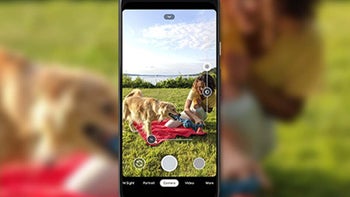 The Google Sounds app,
launched last December with version 2.0
, gives Pixel users the ability to select from a wide selection of ringtones, alarm tones, and notification tones.
According to 9to5Google
, the Sounds app has been updated to version 2.2 adding 100 new sounds, many of them related to the holiday season that will soon be here. The update comes with two new categories including Seasonal Celebrations and Play It Loud; these contain 26 new ringtones and 24 new notification tones.
Under
Seasonal Celebrations
, you can choose from a couple of perfect Halloween tones like
Spooky Organ
(which sounds like something you've heard playing at every Halloween party) and
Haunted House;
the latter brings the wailing of ghosts and scary chimes. For the holidays you can choose from the traditional
Dreidel, Dreidel
tune for those celebrating Chanukah; those who celebrate Christmas can pick from well-known songs like
Deck the Halls
and
Jingle Bells
.
The
Play It Loud
options include
Heaviest Metal
which starts with some headbanging drums and adds some typical metal guitar runs.
Construction Zone
repeats the warning sound (more like a beep) that a truck makes when it is in reverse. And
Pots & Pans
will remind you of that hyper-active friend of yours who is always banging on the dishes and glasses at a restaurant with the silverware.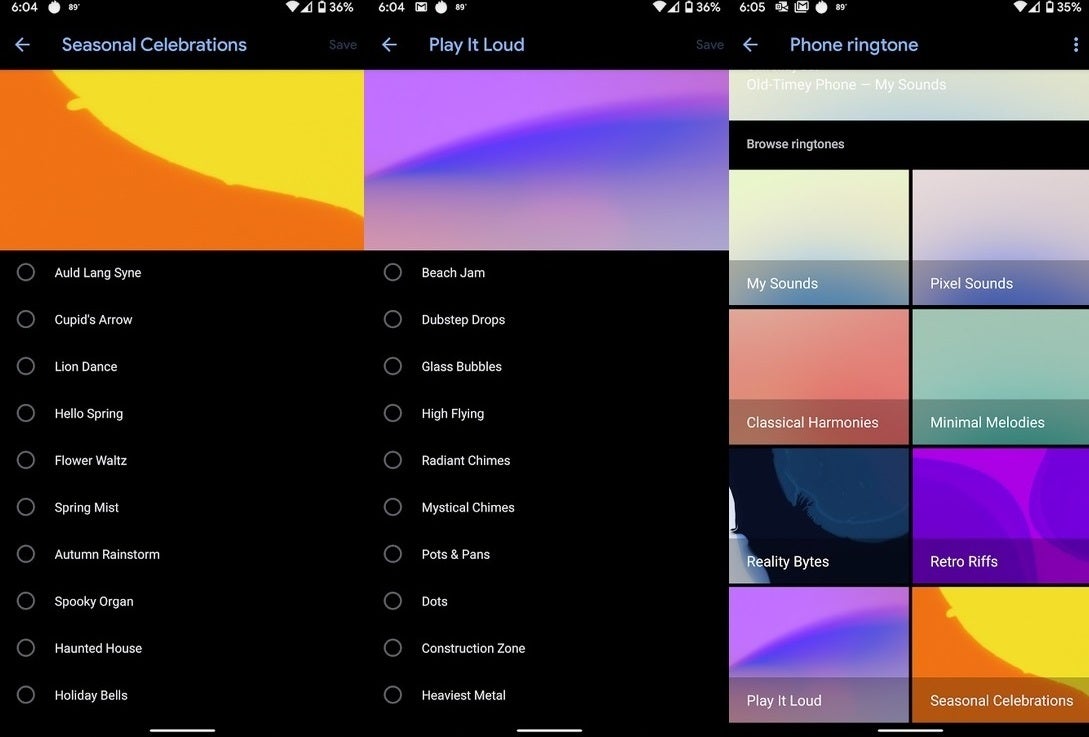 Pixel users get more ringtones, notification tones and alarm tones to choose from
The Google Sounds app will not show up in the app launcher. To change the ringtone on your Pixel phone go to Settings > Sound > Phone ringtone. To change your notification tone, go to Settings > Sound > Advanced > Default notification sound. And to change the alarm tone, go to Settings > Sound > Advanced > Default alarm sound. You might note that some of the images that accompany each category have been changed.