Google Translate is even better at translations, support for more languages added
1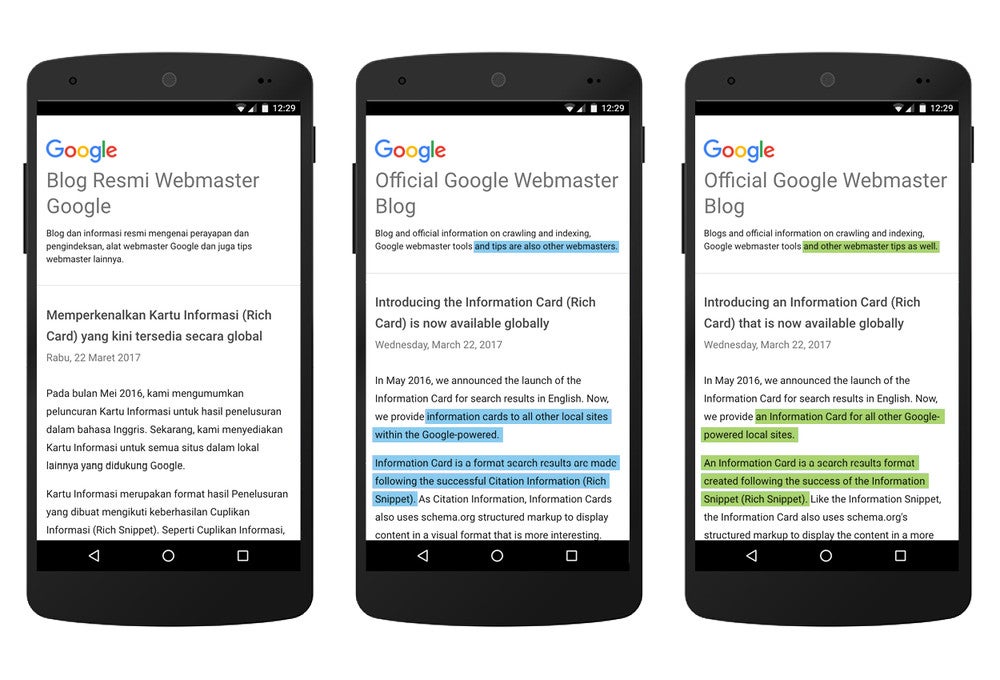 The
Translate application
developed by Google has just been improved with the addition of several new languages. As the developers explain, even though half the world's Internet pages are in English, not even 15% of the world's population speaks it as a primary or secondary language.
Thanks to the Chrome's built-in Translate feature, these people who don't speak English have the chance to read just about any website. According to Google,
Chrome
translates over 150 million webpages with just a tap, which is no small feat.
The latest
Google Translate
update brings neural machine improvement to Chrome for nine more language pairs. The developers confirm that neural machine translation will now work for most pages to and from English for Indonesian, as well as eight Indian languages: Bengali, Gujarati, Kannada, Malayalam, Marathi, Punjabi, Tamil and Telugu.
With the addition of these nine new languages, the total number of languages enabled with neural machine translations in Chrome exceeds 20. Other languages that have already been added to the app include Chinese, French, German, Hebrew, Hindi, Japanese, Korean, Portuguese, Thai, Turkish, Vietnamese, and one-way from Spanish to English.
Neural machine translation
uses deep neural networks to translate full sentences rather than just phrases, and it can figure out the proper translation for the user.