Moto Face Unlock app is now listed on the Google Play Store
9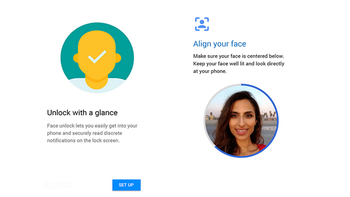 Several Motorola Moto devices have a feature called Moto Face Unlock. This is a facial recognition system that allows you to unlock your Moto handset with a glance. Today, Motorola had the Moto Face Unlock app listed on the Google Play Store. The current version of the app is aligned exactly with the native Face Unlock application on compatible Moto devices. But in the future, when the feature needs to be updated, Motorola could simply update the app instead of pushing out a software update that would need to get vetted by carriers.
Motorola tells us that the app is compatible with the following models:
To get to the Moto Face Unlock feature on your compatible device, go to
Settings
>
Security & Location
on one of the aforementioned Moto handsets. As far as the app goes, if you have the space, why not install it now so that when Motorola updates the feature, you'll be all ready to receive it. To download the Moto Face Unlock app on your phone, click on the sourcelink below.
UPDATE:
The story originally stated that the Moto G6 Play and Moto X4 were compatible with Moto Face Unlock. Moto has just reached out to us to clarify that these two models are
not compatible
with the app.