Google Play Movies & TV adds HDR support to NVIDIA Shield TV and some Android TVs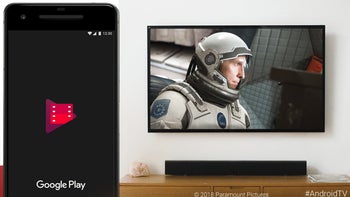 Google announced last year that those who want to watch HDR content on larger screens can do so on compatible smart TVs with the condition of using a
Chromecast Ultra
dongle. The latest Google Play Movies & TV update expands HDR support to
NVIDIA Shield TV
and some Sony Android TVs.
Unfortunately, you won't be able to watch HDR content directly in the
Google Play Movies & TV app
from your compatible smart TV, so you'll still need to use another device to cast this type of content. As far as the requirements go, Google published a list of technical specifications that you must meet in order to benefit from a smooth HDR casting experience.
To stream 4K UHD titles, you'll need a consistent download speed of at least 15 megabits per second;
Without strong bandwidth, your movie may play in HD or SD quality;
If you have purchased a title to watch in UHD, and your device can't display UHD quality video, you'll be able to watch the title in HD or SD quality.
If you meet all the requirements above, you'll now be able to watch HDR content on your NVIDIA Shield TV and compatible Sony smart TVs powered by Android TV.