Google Pixel 6 and 7 owners suddenly getting the January 2023 Play system update, but with a caveat
15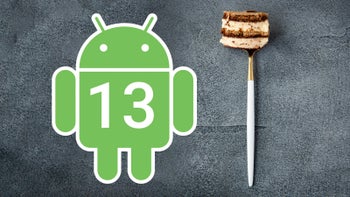 Recently a few Google Pixel 6 and Pixel 7 owners have reported seeing the January 2023 Play system update available for download after being stuck on the November update for months. This issue of getting Google Play system updates almost three months late is becoming an issue that Pixel users are concerned about.
Google normally releases new Play system updates on a monthly basis and at the beginning of last year, began releasing comprehensive changelogs, which provided an overview of all of the new features included in each of these updates. However, even though these updates are supposed to go out on the first of every month, this hasn't always been the case.
More recently Google published the
release notes for the January 2023 update
right at the beginning of the month, but the build itself was nowhere to be seen. The Play system update that was supposed to go out in December 2022 never did arrive on Pixel devices on time, and Pixel 6 and 7 owners were left wondering what was wrong.
These reports first surfaced on
Reddit
(via
Android Police
), with Pixel 6 and Pixel 7 users now reporting that the January 2023 Play system update suddenly appears available for download, three weeks into the month of January. However, for a significant number of Pixel owners have reported that applying the most recent Play system update does not bring the build number up to January 2023. After the reboot, the user's phone will not be updated and will instead remain on the release from November 1, 2022.
This was not the case for yours truly, as I was able to apply the update and after a reboot the Google Play system update showed a date of January 1, 2023. The update is around 63 megabytes in size when installed on the Pixel 7, and approximately 59 megabytes when installed on the Pixel 6 series.
To check which version of Play system update you have on your Pixel, go to Settings > About phone > Android version. In that section, you will see the versions for both the Android and Google Play system updates, which should ideally both match the same month. To check if you have an update available for Google Play, tap that section to check for an update. If you are still on an old version of Google Play services and no updates show as available when tapping on that section, make sure that your Google Play Store is up to date, although that does not guarantee an update.