Qualcomm President accidentally confirms no Snapdragon 855+ for Pixel 4 series
7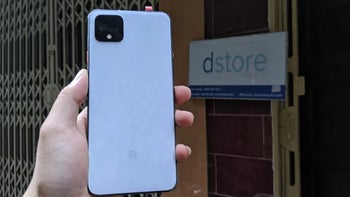 The Google Pixel 4 is arguably the most leaked phone ever. It's been the subject of numerous hands-on videos over the course of the past few months in addition to camera comparisons, feature reports, and pricing rumors. Now, Qualcomm President Cristiano Amon has joined in on the fun by prematurely confirming the Pixel 4's chipset.
Taking to Twitter earlier today, Amon congratulated (via
Antonio Sabán
) Google on "the announcement of their beautiful, new Pixel 4 phones powered by Snapdragon 855." He also took the time to thank the internet giant for its "great partnership" with the chipset designer.

As was to be expected, the tweet in question has already been deleted in an effort to minimize its impact ahead of today's announcement. But as per usual, followers of the executive and fellow Twitter users were quick to screenshot the evidence before it disappeared.

Unfortunately for us, Amon's short tweet doesn't really confirm anything new but it does, at least, corroborate the hundreds of leaks that precede it. Reports suggest the flagship chipset will be accompanied by 6GB of RAM and 64GB of storage, although a version with 128GB is to be expected.

The Google Pixel 4 and Pixel 4 XL are expected to be available for pre-order immediately after today's introduction event. Shipments will probably commence on Friday, October 25, and pricing should start at $799 for the Pixel 4 and $899 for the XL-branded model.