Google Pixel 4 and Pixel 4 XL rumor review: Design, specs, camera, price and release date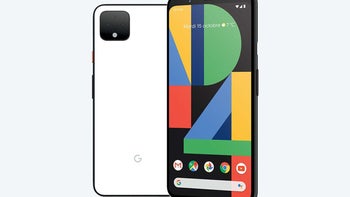 We're well into 2019, and the fourth generation of Pixel phones is knocking at the door. Google will unveil them at its special event tomorrow, but the we've already been bombarded with enough information to have a pretty good idea of what to expect.
But since there's so much information floating around online, it becomes difficult to keep track of everything, so we created this Pixel 4 and Pixel 4 XL rumor review to keep you in the loop about the latest news and information regarding the Pixel 4 and 4 XL.
Design – controversial as always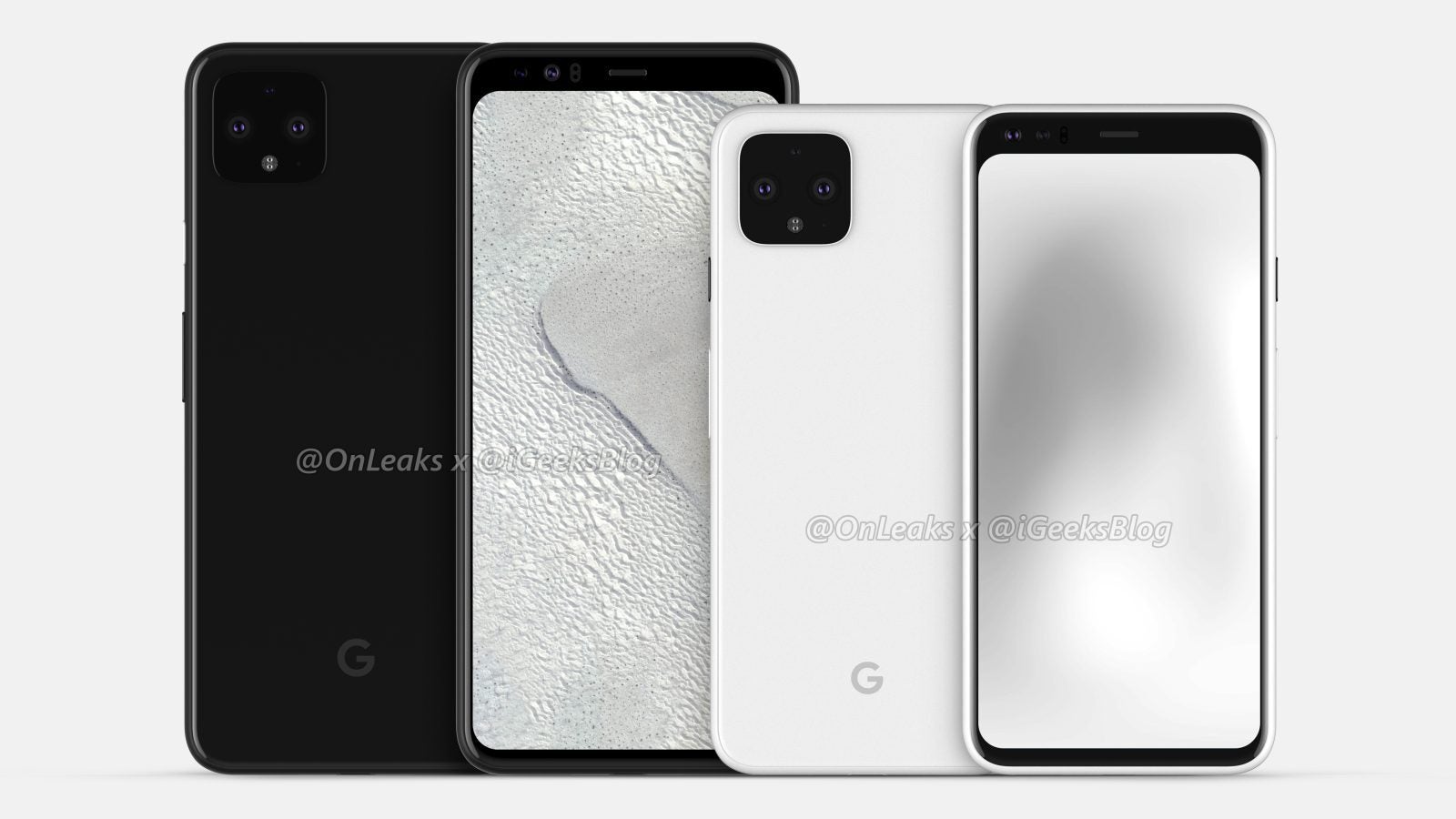 When it comes to smartphone design innovation, there are two types of manufacturers – trend-setters and trend followers. So far, Google falls in the second category, and unfortunately, the company hasn't always impressed. No one can deny that the Pixel 3 and 3 XL are zippy performers with outstanding cameras, but they haven't wowed us in terms of looks. The sizable notch and bottom bezel of the Pixel 3 XL seem almost grotesque when compared to competitors like the
Samsung Galaxy S9
or the newer
S10
,
OnePlus 6T
, or the
iPhone XS
. While the smaller Pixel 3 is more pleasing to the eye, it looks almost ancient in the age of all-screen phones.
Unfortunately, the Pixel 4 continues the trend of controversial design choices at Google. The new model has a heavy top bezel, though this time around its existence is somewhat justified by the new
motion navigation system
that will allow you to control the phone by waving your hands at it. We've seen similar technology in the
LG G8 ThinQ
, though Google's implementation may be more comprehensive. Whether this will be good enough a reason to keep the top bezel so thick, remains to be seen.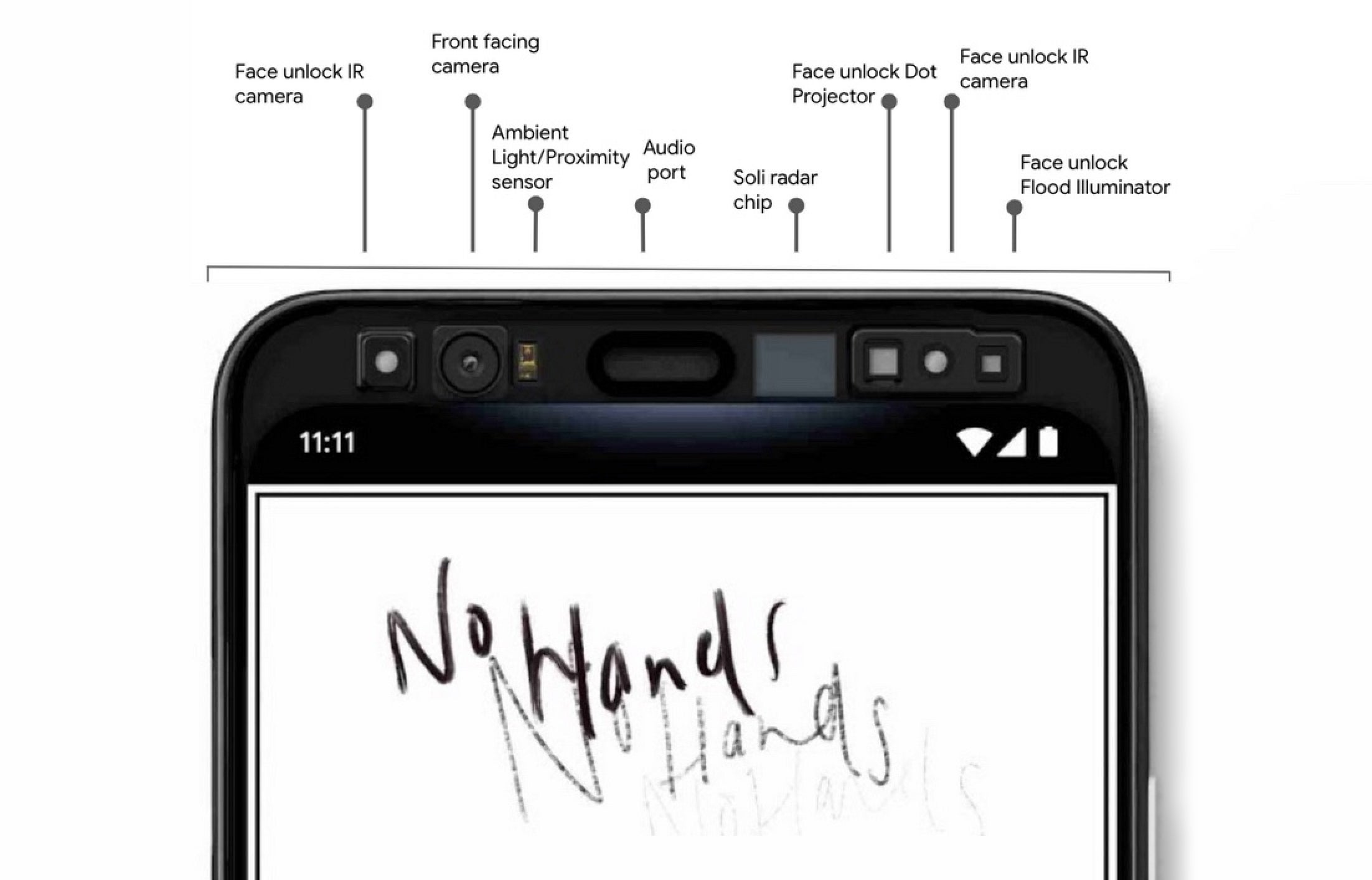 The Pixel 4 will have a 3D face unlock system and Motion Sense navigation that will let you control the device via hand gestures
Another controversial design aspect of the Pixel 4 is the square camera bump on the back. It's similar in style to the iPhone 11 family, and though we're sure Google will manage to squeeze great performance out of it, it's been the object of ridicule ever since the first
hands-on photos and videos of the Pixel 4
were leaked.
Other than that, we'd say that the back of the Pixel 4 doesn't look horrendous. In fact, if it's released in some
fancy new color options
, we think it could be a good looking phone... from the back, at least. There's also no physical fingerprint scanner, as Google has made the switch to an in-display solution, which means one less thing on the pristine glass surface.


Camera: More lenses = more fun?
Pixel phones have a reputation for being some of the top devices for mobile photography. Thus, we have no reason to believe that the Pixel 4 and Pixel 4 XL will be an exception. The current-gen models were the first to boast dual front-facing cameras, and this time around, we will get two main sensors on the back as well.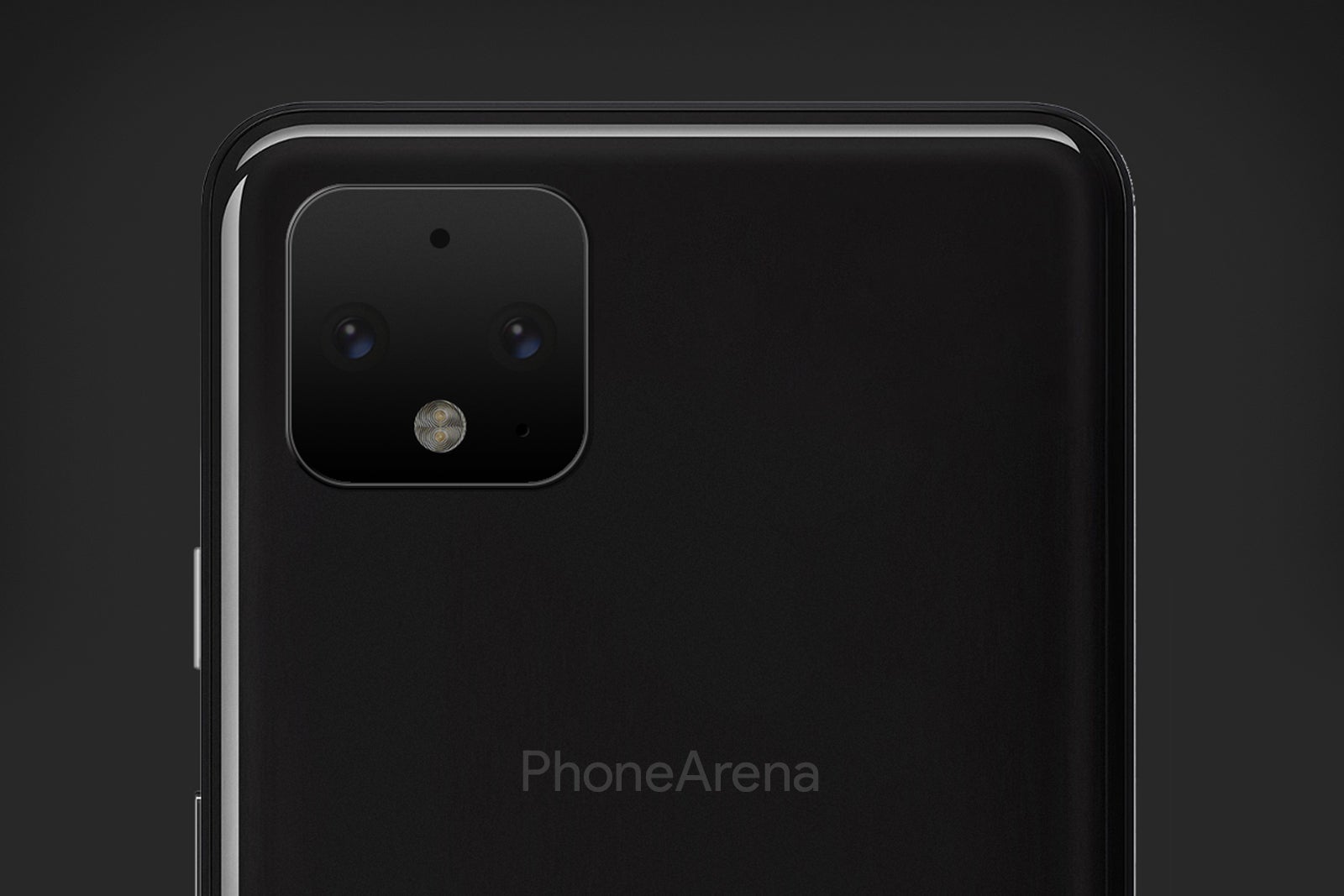 Many manufacturers frivolously jumped on the dual-camera bandwagon to seem trendy and appealing, but Google took a different approach. The company stuck with a single main camera and still managed to best most of its competitors. This was done through advanced hardware and software that allowed Pixel models to boast an exceptional image-processing prowess.
However, the Pixel 4 and Pixel 4 XL will feature two main cameras, as well as a mysterious third camera, which will most likely serve depth measuring purposes for AR and Portrait Mode. Technical details are slim at this point, but we're expecting a regular camera, accompanied by an telephoto snapper. The rest will be left to Google's ever-evolving (and thus far rather excellent) software processing.
Up front, on the sizable top bezel, a single front-facing camera will take care of selfies. We are expecting a wide angle lens that will work in tandem with Google's
next-gen perspective correction algorithm
that can fix distortion in faces when using ultra-wide angle cameras. The Pixel 4 is also rumored to have a new Live HDR mode that will let you preview HDR pictures in real time, without having to wait for them to be processed after the fact.

The "Abracadabra" navigation system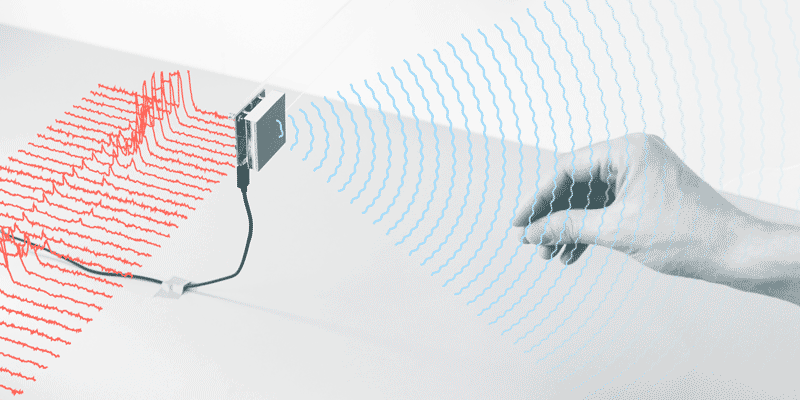 Google's new Project Soli is a motion-based navigation system for the Pixel 4 and 4 XL. It sounds suspiciously similar to what LG did with the Multi ID and hand-tracking algorithms enabled by the 3D-sensing front camera kit on the G8 ThinQ, yet relies on radar waves to detect the motion of the human hand. If this sounds way too complicated, just take a look at the GIF above – it's as simple as waving at your phone.
Google claims that the radar and the accompanying software can "track sub-millimeter motion at high speeds with great accuracy." The Soli chip does it by pushing out electromagnetic waves in a broad sweep that get reflected back to the tiny antenna inside. All of this sounds mighty impressive, but the convenience of the system remains to be assessed (and debated). We weren't all too impressed by LG's implementation in the G8 ThinQ, but who knows, maybe Google will nail it with the Pixel and we'll never go back to touching the screen!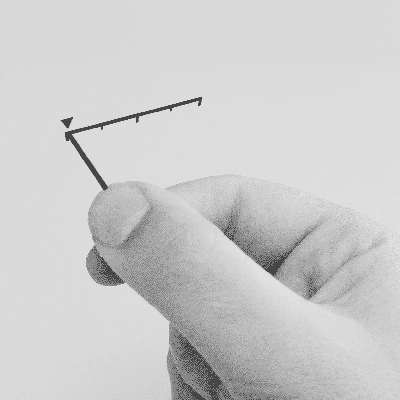 Slider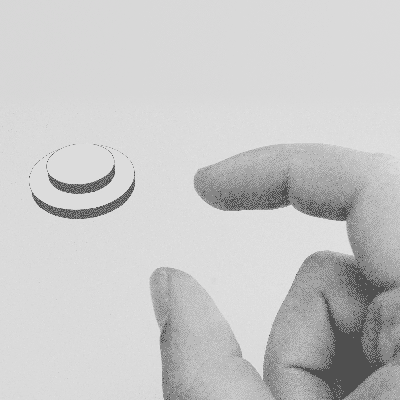 Button
Google says that gestures "come more natural than pushing against a piece of glass," yet so far the technology for their recognition on a phone has been imperfect as it relied on camera sensors. Google is aiming to revolutionize the interaction with our mobile devices by employing the radar-based Motion Sense technology which would include, but not be limited to, natural gestures that can be employed in any orientation of the phone, day or night (pictured above).
Google Pixel 4 & 4 XL specs and new features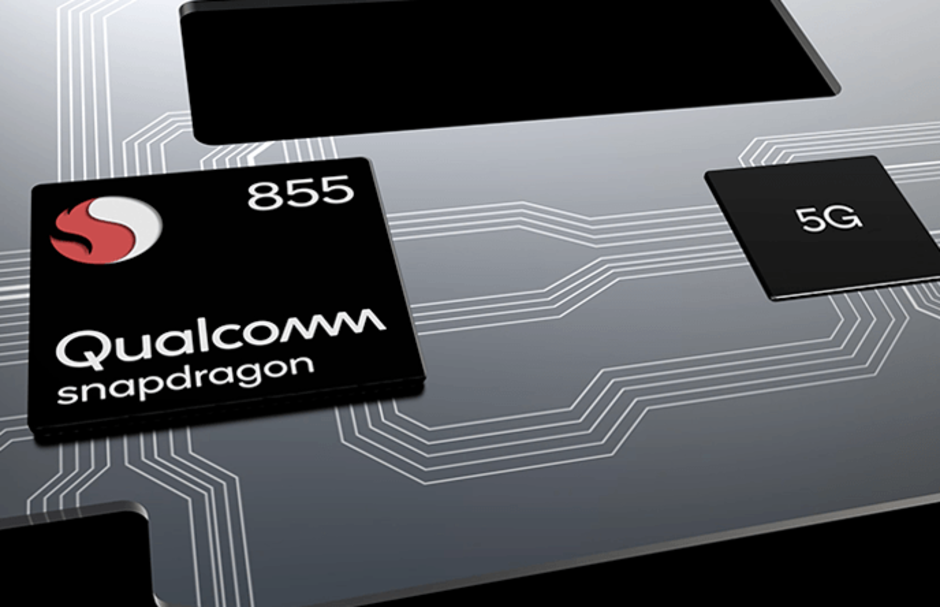 The Snapdragon 855 is expected to power Google's new Pixel phones
As any respectable Android flagship, the Pixel 4 and 4 XL are expected to rock Qualcomm's latest SoC – the Snapdragon 855. There were rumors that the 855 Plus may be involved, but they were largely debunked, so expect the SD855 to power the new Pixel phones.
The Pixel 3 and Pixel 3 XL last year only had 4GB of RAM, which wasn't ideal. Not that they ran slow, better specs are always welcome, especially in this day and age.
Rumored Pixel 4 and Pixel 4 XL specs
Pixel 4
Pixel 4 XL
Display
2280 x 1080
3040 x 1440
Processor
Qualcomm Snapdragon 855
Qualcomm Snapdragon 855
RAM
6GB
6GB
Cameras
Two main cameras
One selfie camera + 3D face unlock
Two main cameras
One selfie camera + 3D face unlock
Battery
2,900 mAh
3,700 mAh
OS
Android 10
Android 10
Google Assistant on steroids
A quite impressive demo of the future Google Assistant was shown at the opening keynote of Google I/O '19, showcasing the speediness and immediacy of its responses. The audience was indeed left quite impressed, as the Assistant managed to effortlessly jump from task to task without stopping to think or process for any noticeable amount of time. Still, it's reasonable to expect that those actions that do not require internet connection will benefit more from this upgrade, as opposed to network-dependent ones. The kicker here? This next-gen Google Assistant will probably be a Google Pixel 4 exclusive for a certain time, or so it seems, but there shouldn't be any concrete reason why "older" hardware wouldn't be supporting this next-gen Assistant.
Pixel 4 & 4 XL price and release date expectations
| Announcement | Estimated release window | Google Pixel 4 possible price | Google Pixel 4 XL possible price |
| --- | --- | --- | --- |
| Early October, 2019 | End of October, early November, 2019 | $799-$850 | $899-$999 |
Google has been hiking the prices of its handsets in small increments over the years. The base models of the original Pixel and Pixel XL had an initial MSRP of around $650 and $769, respectively. Their third-gen successors were priced at $799 and $899 upon release. This amounts to an average price increase of around $50 per year.
It's logical to assume that Google will add a further $50 to the MSRP of the Pixel 4 and 4 XL. However, a new
rumor
claims that the Pixel 4 XL may start at $999, which is a $100 more than the 3 XL.
The grand reveal is happening tomorrow, October 15, at 7 a.m, so the waiting is almost over. If you're wondering how to watch the event live, simply head
here
. Don't forget to tune in for our full coverage of the Pixel 4 and Pixel 4 XL tomorrow!