Google Photos v1.24 for Android brings touch-ups to the interface, improved album sorting
1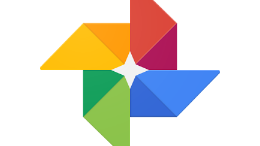 Google's excellent Photos app has scored yet another incremental, yet useful update just a while ago. Version 1.24 of the app introduces an improved cropping tool and a better way of sorting your existing albums.
First of all, let's check out what's new with the cropping tool, which seems like the highlight of that update. The UI has received many touchups, namely the icons have been moved from the top to the bottom for easier and more intuitive access. Accessing the various preloaded aspect ratios before cropping your image has also been made easier, which is definitely nice. All in all, what seems like mostly an interface update translates pretty nicely to a pure improvement of the overall user experience.
Moving on to the improved album sorting, it's safe to say that it's something you can only benefit from. After opening an album, you can now easily change the default mode for a "Recently added" one, which will arrange your pics according to when they've been added. A life-saving new functionality, no second opinion about that! We'd still love a manual sorting mode, but let's hope that this one will pop up later on.
All in all, this is everything new in Google Photos v1.24. You can wait for the update to hit your device automatically or sideload the newest version of the app if waiting's not your thing.