Google Photos monthly subscription plan will send you prints every month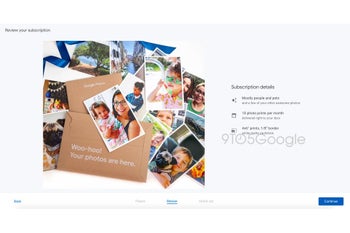 Before anyone goes nuts, let's just clarify the title. Google is trialing a monthly subscription plan for
Google Photos
, which will not be mandatory for those using the service. The monthly subscription program will send subscribers 10 prints from their last 30 days of photos.
As
9to5google
points out, for $7.99 per month, subscribers will receive 4x6 pictures printed on matte, white cardstock that features a 1/8-inch border. Those who subscribe will be allowed to pick one of the three themes for their monthly prints, but they will also be able to edit the photos before they're printed.
The subscription program is tested in the United States for the time being, and those who subscribe will receive the prints in a cardboard envelope. You need to be invited by Google to the monthly photo prints trial via a banner at the top of Google Photos on the web, but you don't have to join if you don't want to.
Of course, it's too early to tell when and if Google will launch the new monthly subscription plan in the US, but at least we know what to expect if no changes are implemented during or after trials.