Google Photos for Android is updated to add new Archive feature to remove the clutter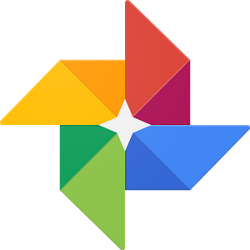 Starting today, an update is rolling out to Google Photos for Android. With this update, users will be receiving a feature called
Archive
. Archive removes images from the main photos tab and places them on a special page with other archived photos. Doing this makes the Google Photos app look better as you will be able to "hide" duplicates from the main tab. Google says that removing pictures you don't want lying around the main photo tab "reduces the clutter." But here is the secret that you will know. Archived photos still show up under searches and in albums.
The Archive page, where the tagged photos are sent to hang out in exile, is where users will go to un-Archive any photo. You'll find the Archive feature in version 2.15 of Google Photos for Android. Over the next few days, the update should extend to both the iOS and web versions of the app.
The Archive feature can be accessed for any picture on Google Photo by tapping on the three dot overflow menu. The first time that you use it, a tutorial will run that will give you directions on how the feature works.
You can check out screenshots showing the Archive feature by clicking on the slideshow below.
source:
9to5Google