Google Nexus 7 factory image released: revert back to stock Android easily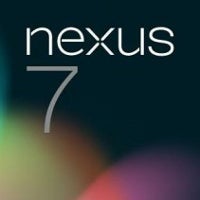 The
Google Nexus 7
is everything we expected it to be, but first and foremost it's a no-compromise tablet for $200. At least its most basic 8 gig version, but that's extremely affordable which means it'd end up in the hands of a lot of people from the middle of July. Which in turn means that a lot of hackers will get their hands on it and start experimenting with the 7-inch tablet, flashing it with all sorts of custom ROMs.
And that's great - we love the huge customization opening Android gives, but what if you want to revert back to stock Jelly Bean? Good news is that Google has just released the full image of the operating system, so you can easily switch back to the stock experience.
The version below will get you back to Android 4.1 Jelly Bean build JRN84D. We're happy to see that Google is building up on the tradition and just like other Nexus devices it swiftly published the factory image.
Interestingly, the Nexus image below at Google Developers reveals that the tablet comes with the codename Nakasi.
via
Android Police