Google Nexus 7 expected to go on sale at some retail locations in Australia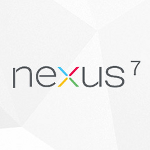 not going to be an exclusive to the online marketplace
. Carphone Warehouse in the U.K. has already announced that it will be offering the 32GB variant of the tablet. And now,
Gizmodo Australia
has listed a number of locations in that country where the tablet will soon be found such as Harvey Norman, JB Hi-Fi, Dick Smith, Bing Lee, The Good Guys, Retravision, Radio Rentals, Officeworks, EB Games, Costco, BSR and authorized ASUS resellers.
In Australia, the 16GB version of the Google Nexus 7 will cost $319 Australian Dollars instead of the regular $299 to
cover the cost of shipping the tablet into the country
. ASUS has confirmed this in a statement. And if you guys in Australia think that you'll get around this extra $20 Australian Dollar charge by ordering directly from the Google Play Store, forget it. Google will tack on to any order heading to Australia, the same $20 Australian Dollar shipping and handling charge.
"The RRP of $319 for the 16GB Google Nexus 7 takes into account the costs associated with shipping the device to Australian stores. We believe this is great value and provides Australian consumers with the convenience of being able to purchase the 16GB Google Nexus 7 from their local store."-ASUS statement
source:
GizmodoAustralia
via
AndroidAuthority