Google Nexus 4 being shipped to T-Mobile stores in limited quantities
8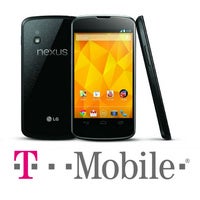 The single most annoying thing about the
Google Nexus 4
is that if you want to buy one, you have to be extremely patient. The demand for it is so high that as soon as new stock arrives at the Play Store, it gets sold out in a matter of hours. Thankfully, T-Mobile comes to the rescue. The nation's fourth largest carrier should have the smartphone on sale it is outlets pretty soon – no later than the end of January.
However, those of you who want a Google Nexus 4 from T-Mobile should act swiftly. If this leaked spy image is to be trusted, T-Mobile outlets will have only a handful of units in stock, which we believe will find their way to a buyer's pocket soon after their arrival. The store where this image has been captured, for example, is expecting only 5 Google Nexus 4 smartphones (storage capacity is unspecified) to arrive at an undisclosed date.
So get the tent out, fill a back pack with snacks, and start camping in front of your local T-Mobile store in case you desperately want a Google Nexus 4 smartphone. Unfortunately, the exact date of the new stock's arrival is still a mystery.