Google, Microsoft concerned that a Broadcom acquisition of Qualcomm will benefit Apple
47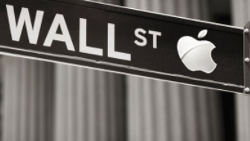 Google and Microsoft are among some of the major tech outfits that have complained to Qualcomm about the ramifications of a Broadcom acquisition of the chipmaker. Currently, Broadcom has a $70 a share deal on the table ($105 billion) for Qualcomm consisting of $60 in cash and $10 in Broadcom shares. While there are sources suggesting that
Qualcomm would be a willing seller at $80 a share and up
, Broadcom is looking to install its own candidates on Qualcomm's board, hoping that a proxy battle can help it win the company at the current bid price.
Google and Microsoft are concerned about the long shadow that Apple is casting across the deal. Apple and Qualcomm are enmeshed in a number of lawsuits and the relationship between the two is so bad that
Apple is said to be looking elsewhere for a new supplier of modem chips for 2018 CDMA iPhone models
. Currently, Intel modem chips are used inside GSM variants of the iPhone, and that will probably remain the case next year.
Microsoft has started to compete with the Apple iPad by producing a series of hybrid tablet/laptops that are the first Windows 10 PCs to be powered by Qualcomm chips. Google has plenty of skin in this game with the majority of Android phone manufacturers using Qualcomm chips as well. The pair are afraid that if Broadcom buys Qualcomm, the newly merged company would favor Apple over their interests. For example, Broadcom Chief Executive Hock Tan has reportedly said that he is optimistic about settling the multiple lawsuits with Apple if his company buys Qualcomm. And with Broadcom's reputation as a cost cutter, Microsoft and Google fear that a merger will sharply curtail innovation in the industry.
While Qualcomm might feel good about having Google and Microsoft on its side, the company has supposedly told the pair not to be too vocal in publicly opposing the deal. Qualcomm wants to see if it can wrangle that extra $10 a share out of Broadcom, proving that everybody has a price.
source:
CNBC