Google I/O to leave San Francisco in 2016; developer conference to kick off May 18th
3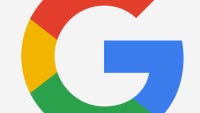 A tweet sent out today by Google CEO Sundar Pichai announced that Google I/O will be held this year between May 18th and May 20th. But the developer conference is moving away from San Francisco. For 2016, Google I/O will be held at the Shoreline Amphitheater in Mountain View, Google's own backyard.
Only those who register for the conference can have their name pulled "out of a hat" by Google, giving them the opportunity to buy a ticket to attend. Last year, Google I/O was held on May 28th and May 29th. Registrations for the event were held between March 17th and March 19th. In 2015, Google charged $900 to gain entry to Google I/O. Academic tickets were priced at $300. Pricing for 2016 has not yet been announced.
Last year,
Google introduced Android M at Google I/O
,which became Android 6.0 Marshmallow. With the venue this year being an outdoor Amphitheater, we might see Google show off something automobile related (self driving car?) or perhaps we will see a Google drone introduced.
Planning on attending Google I/O 2016? As soon as Google opens registrations for the conference, we will pass along the news to you so that you can give yourself a chance to buy a ticket.
source:
@sundarpichai
via
SlashGear
Recommended Stories