Google I/O is one week away, what are you looking forward to?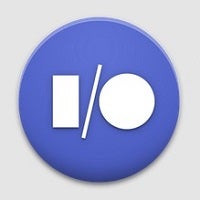 Soon the Moscone Convention Center in San Francisco will be brimming with talent and brain power at levels rarely seen concentrated in one location. Google's developer conference will be the focal point of where the search giant is setting its sights to the future, and the future will indeed be geeky.
Last year, there were rumors about the next line of Nexus devices, the possibility of Android when it was going to be called "Key Lime Pie," and all the features that were going to come with it.
What we were presented with was something quite different. Where many were thinking Google would elevate Android through a significant upgrade to a whole new version, we were given incremental feature updates. Google Play Music did make its debut, as did a Google Play Edition
Samsung Galaxy S4
. Google also introduced a thoroughly robust update to Google Maps.
This year, we expect to be offered some amazing statistics for the Android mobile ecosystem which will certainly be astonishing even in comparison to last year's stellar figures. We have seen some
rumors related to a Nexus 8 tablet
, but we are really keeping the expectations low. Either Google has invented a new model for security and secrecy, or there is no Nexus tablet coming.
Wearables are big part of the Google I/O schedule of activities, so we are pretty certain that at the very least, we will see either an announcement of, or reference to, some new smartwatches from Motorola and LG, with a connection to an
announcement for Google Fit
. What will be interesting is to see how Google Fit will work with, or compete against, Samsung's moon-shot initiative, "
Voice of the Body
."
Android TV
will probably make an appearance as well. On the Android mobile OS front we are not expecting too much given one of the scheduled sessions has to do with the ART Runtime, something just introduced (quietly) with Android 4.4. "New" Android news will certainly be centered on Android Wear and we may learn more about Android Silver Certification.
Indeed, Google I/O 2014 will set the stage for what we will see over the remainder of the year and into 2015. If it follows what we have seen before, hardware and OS updates will have their own media event later in the summer and early autumn.
That's the quick and dirty at this point, pending further rumors and innuendo. What are you hoping to see in the spotlight next week?