Solving puzzle leads to Google I/O 2019 dates
Google sent out a tweet this morning
containing a puzzle that was supposed to help those smart enough to figure it out, learn the when and where for Google I/O 2019. The search giant also released a video that included the puzzle disseminated in the tweet (click on video at the top of the article). As confusing as the puzzle is, one Swiss developer
by the name of Till Kottman
(via
The Verge
) was able to solve the puzzle, which led him to an earlier tweet that had the information listed in JSON format.
So now we know that Google I/O 2019 will be held from May 7th through May 9th at the Shoreline Amphitheater in Mountain View, California. We expect to hear much about Android Q, new features for Google Assistant and several core Google apps. Hardware-wise, we might see Google introduce the heavily leaked
Pixel 3 Lite
and
Pixel 3 Lite XL
during the developer conference.
Last year, right after the conference, Google released the first Android P beta to the Pixel handsets and other models as well. This means that we should expect the same this year with the Android Q beta. During I/O 2018, we also saw the controversial demo of Duplex, the Google Assistant feature that makes appointments using the virtual personal helper.
That feature has already rolled out to Pixel handsets in select markets
. Also debuted at last year's event was the Call Screen feature that screens a call using Assistant, while posting a transcript of the conversation on the phone's display. This feature is also in use now by Pixel users.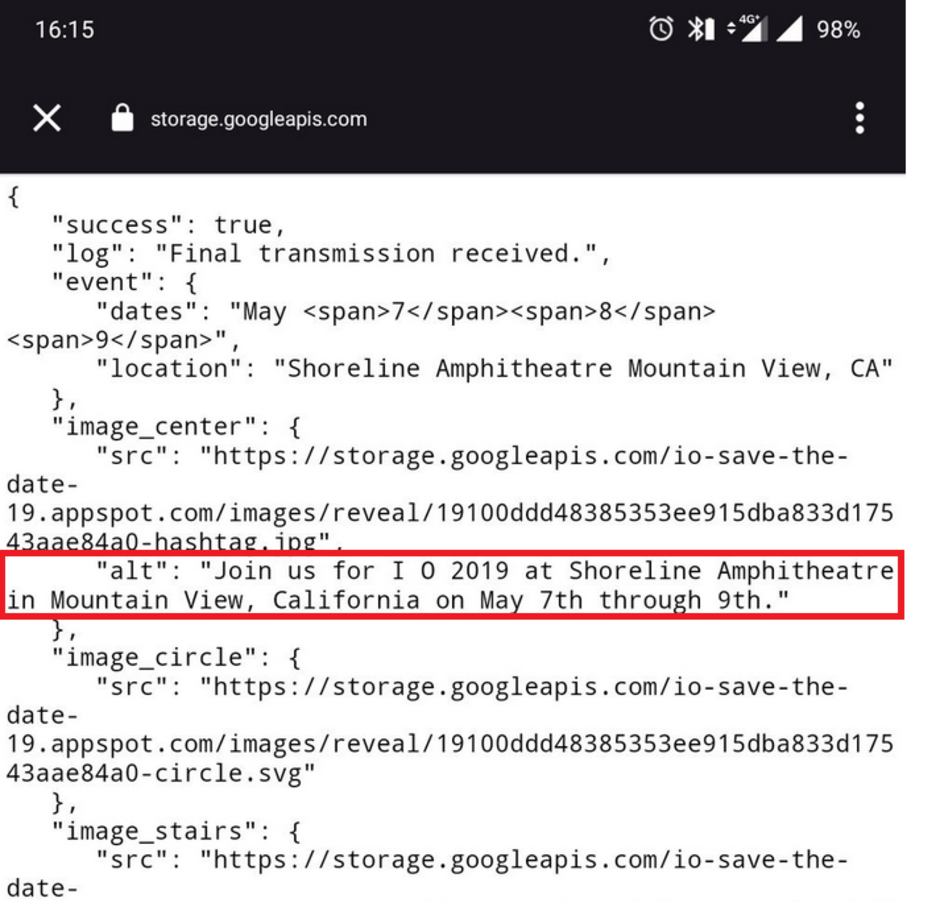 Tweet in JSON code containing Google I/O date and venue