Google Fi offers better coverage with new dual connect technology, but only on Pixel 4
1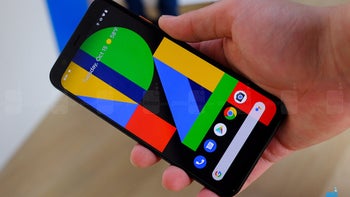 Google's MVNO (mobile virtual network operator), Fi is getting better and faster network thanks to the dual connect technology
revealed today
. Up until now, Google Fi could switch between three 4G LTE networks and would offer access to 2 million Wi-Fi hotspots around the world.
With the new technology, which is first available on
Pixel 4
, Google Fi customers are getting even better coverage and faster switching since they are now being connected to two LTE networks at the same time. For example, whenever you're watching a video Google Fi can switch you to a better network without you even noticing since there are no delays or pauses.
The technology was made possible thanks to the Dual SIM Dual Standby hardware. Dual connect technology improves connections by keeping both networks ready for use when they're needed and allows for faster network switching. Google Fi uses a SIM card and the eSIM at the same time to be able to connect to two networks at the same time.
When the dual connect technology will become available over the next few weeks,
Pixel 4
from Google Fi will be the only phone to support it. However, Google says that it will expand the technology's availability to more Fi devices, although there's no telling when and which devices will benefit from the new feature.