Google Fi introduces new subscription program for Pixel 4a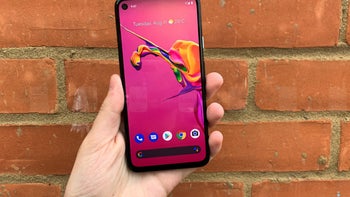 Google
continues to piggyback on Pixel 4a's launch and
revealed
a brand new subscription program that's now available for customers looking to buy one. Starting today, Google Fi's new phone subscription program allows customers to get the Pixel 4a, device protection, and a phone upgrade after two years, for just $15 per month.
It's important to mention that the phone subscription program doesn't include a cellular plan, so you'll have to pair the
Pixel 4a
with the Fi Flexible plan or the Fi Unlimited Plan. The phone customers can upgrade to after two years will be a new Pixel phone, not another brand. However, upgrading to a new Pixel phone is not mandatory and you can keep your Pixel 4a if that's what you want.
Since you own the phone after 24 monthly payments, you can choose to do whatever you want with it. If you don't upgrade, your monthly payment reduces to device protection only. In case you're wondering, the device protection covers many issues including spills and cracks.
If you were to pay separately for everything included in the new phone subscription program, you'll have to come up with $493 over two years. By subscribing to the new program, you'll benefit from all the features for just $360, so you'll be saving $133.
The
Pixel 4a
is the only device that qualifies for the offer at the moment, but once the Pixel 5 and Pixel 4a 5G arrive in the US, they will probably be made part of the subscription program as well.