Google brings low light mode to Duo app on Android and iOS
1
To make sure that Duo users benefit from the best video calling experience even in poor lighting, Google
announced
a new addition to the mobile app: low light mode. The new feature is meant to help Duo users to connect face to face, even the lighting conditions aren't the best.
People often light their homes with a single bulb when electricity is expensive, and even then, power outages remain common in many areas, leaving people in the dark during the evening when many video calls with family and friends happen.
Thanks to the new low light mode, the video call will adjust so
Duo
users in the frame are more visible when the phone detects dim light. A new toggle will be available as part of the in-call controls when you start a video call, so you'll be able to turn it on or off whenever you want.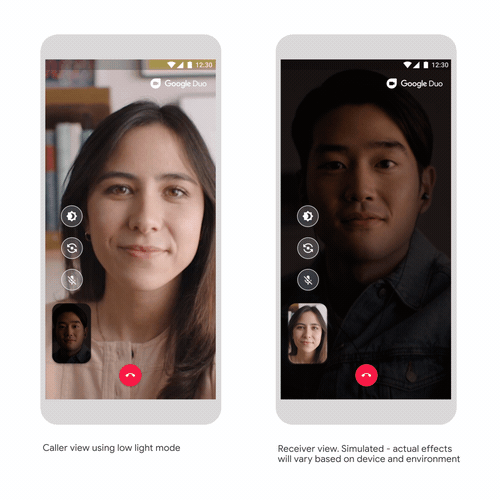 According to Google, the new low light mode will make it globally to Android and iOS users this week, so you should start checking your Duo app for an update. If it doesn't pop up on your phone yet, give it a few more days since this is probably a staged rollout.