Google Assistant to expand to 38 more countries, add 17 languages this year
5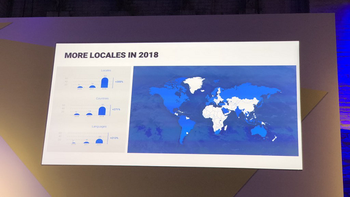 Do people in countries that support Google Assistant take the virtual personal helper for granted? After all, there are many countries where Google Assistant is not yet available. At the Digital News Initiative Summit that took place in Amsterdam, Google reportedly announced that it will be launching its digital assistant in 38 new countries this year. That will bring to 52 the number of countries that support Google Assistant.
The countries that will receive the virtual digital sidekick include Russia, Netherlands, Sweden, Italy, Saudi Arabia and more. In addition to rolling out to more locations, Google Assistant will also be learning 17 new languages. Some of these linguistic additions will be Russian, Arabic, Dutch and Indian.
Currently, the virtual assistant speaks English, French, German, Italian, Japanese, Korean, Spanish, and Portuguese. It is available in Australia, Canada, France, Germany, Japan, the United Kingdom, and the United States. We don't know exactly when Google Assistant will be introduced in the new countries, and when it will start supporting the new languages. Google allegedly revealed a slide at the DNI Summit that showed a map of its expansion plans. A journalist who attended the summit disseminated a tweet, which included a picture of the slide. You can see that photo at the top of this story. Countries in blue currently have Google Assistant, while those in white will get it before the end of the year.
With Assistant in place in these new countries, Google hopes to increase sales of its Google Home series of smart speakers. These devices lean heavily on Google Assistant to handle owner's requests to enable and disable smart appliances, stream music, hear weather forecasts and news briefs, receive stock prices and sports scores, order a ride or a pizza (depending on the market) and much more.
source:
@elger
via
wccftech