Google Areo is a new food delivery and home services app aimed at the Indian market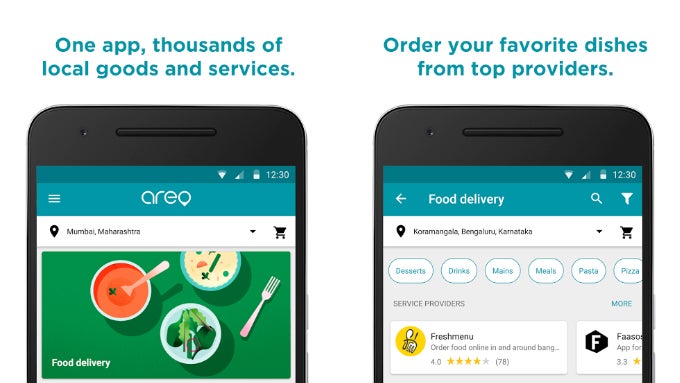 Quiet launches are typically not Google's thing, but the company's latest app seems to be an exception. A new Google-developed app by the name of Areo has popped up on the Play Store without any notice whatsoever, and it aims to provide a wide variety of home services for the Indian market under one roof.
Areo lets users order food from local joints, get in touch with service providers from their area (e.g. plumbing and cleaning companies), and schedule appointments in-app. Users can currently checkout by making a payment in-app (using netbanking or card) or opt to pay cash on delivery. The app has a robust search engine built-in that lets users quickly find what they are looking for and also provides customer reviews for the different services on offer.
Areo is currently live in Bangalore and Mumbai only and there is no word on when its functionality will be expand to other territories, if ever.

Download Areo: