Google adds dynamic email support to Gmail on Android and iOS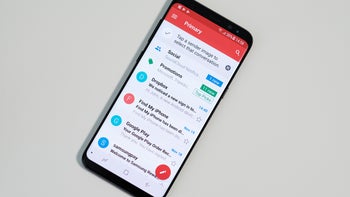 Google Docs
is not the only app the Mountain View company is improving this week. As the title says, Gmail, Google's email app is getting important upgrades on both Android and iOS platforms.
The highlight of the latest update is dynamic email, a new functionality that is now rolling out to
Gmail
on Android and iOS. Dynamic email lets Gmail users take action directly within a message. For example, you can respond to a comment, RSVP to an event, or manage subscription preferences directly within the email.
Another advantage of having support for dynamic email is that the functionality can be kept up to date so that when you open an email you'll see the most up-to-date information about the subject.
Now, according to Google, the rollout is starting today, but it may take more than two weeks for everyone to see the functionality on their Android and iOS devices. It's also worth mentioning that dynamic email support will be turned on by default when the functionality arrives on a compatible device.