Dark mode for Gmail finally arrives on Android 10
8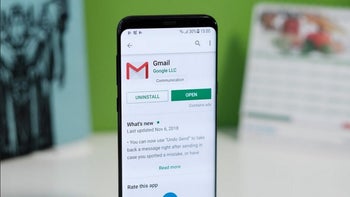 With Dark mode, apps appear with a dark background and white text as opposed to the usual Light mode. The latter, with a searing white background and black text, can be a strain to the eyes and downright annoying to others in dark rooms or at night. In addition, apps that use a pure black background for Dark mode can save battery life on phones sporting an AMOLED display. That's because to create the color black on such a screen, the appropriate pixels are turned off. Pixels that are not on do not draw power from the battery.
To enable Dark mode on Gmail for Android, tap the hamburger menu icon on the left side of the search bar. Scroll down to Settings and tap on General settings and then Theme. You will see three options: Light (which keeps the usual white background and black text), Dark (black background with white text) and System default (the setting is based on whether the system-wide Dark mode on Android 10 has been toggled on).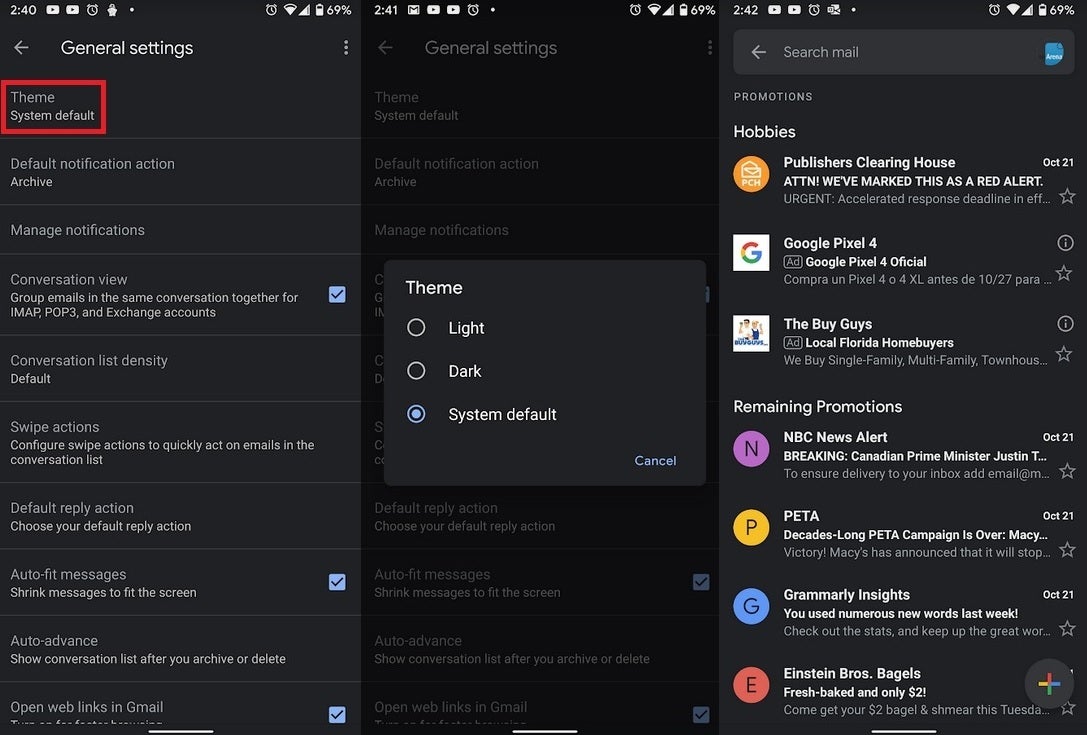 The Android version of Gmail gets Dark mode at last
So if you are using a phone running the latest build of Android, open Gmail and follow the above directions to see if you have finally received Dark mode for the app. Google has now finally added the feature to two apps that users have been dying to see with it: the Google Play Store and Gmail. Just about every core Google app now can be viewed in Dark mode.