Globetrotters, the iPhone 6s supports record LTE bands count regardless of the model
9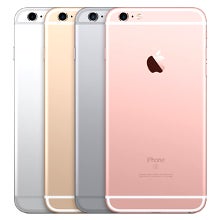 The new
iPhone 6s
and
6s Plus
support up to 23 different LTE bands, depending on the model, including all the TD-LTE ones found in places like China or Japan. That's a record for the phone industry, beating the previous
iPhone 6
record by three extra bands. This way you can use your US-bought iPhone 6s and 6s Plus all over Europe and Asia with fast download speeds.
Of course, Apple is cautioning that it depends on individual carrier settings, saying that "
unlocked models may support LTE networks outside the country of purchase when using a valid SIM from a supported carrier. Contact your carrier for more details
," but if history is any indication, most of the times you can just pop a local LTE SIM card if you've bought your device without a contract, and enjoy the blazing download speeds that the local carrier in question offers you.
As you can see below, the iPhone 6s and 6s Plus will come in two models, depending on the LTE bands supported, though Apple hasn't yet posted which countries will each models work in, but should get those stats up when we near the preorder date tomorrow. The only difference between the models is the rarely used LTE 30 band, which should mean you will get a truly globetrotting device, no matter which iPhone you pick of the new duo.