Glasses-free 3D on Android possible for next year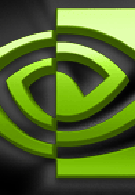 Glasses-free 3D on an Android phone is coming faster than you might think. At the GTC 2010 show this week, a video game UI company named Scaleform was displaying a prototype built by Master Image and NVIDIA. The latter's contribution to the phone was an unknown Tegra processor. Speculation centers on the technology being used on a handset launched in the second half of 2011. Those who have seen the model say that the images on the display really popped off the screen.
Rumors have been swirling for more than a year about a 3D smartphone. Earlier this year, we
reported
that Motorola had patented 3D technology, but it turned out to be the design for a transparent clamshell device. We also have heard that Sharp, the company behind the 3D visuals on Nintendo's upcoming 3DS handheld unit, would be offering the technology on a new phone by the end of the year. Regardless of which company is first to market, this seems to the next big thing for smartphones and tablets in general, and for the Android platform specifically.
source:
AndroidandMe