Pick up this popular official Apple iPad accessory for half-price at Amazon
3
You love your
Apple iPad (2018)
, we get it. But you didn't want to pay $39 for an official Smart Cover from Apple, and now you're concerned about damaging the tablet. Well, suppose we told you that the same accessory that Apple charges $39 for can be purchased from Amazon for half price. The only drawback is that with this deal, you're limited to purchasing the cover in Charcoal Gray.
And did you know that you can actually pay as low as $9.50 for this $39 Smart Cover? If you successfully apply for an Amazon Prime Store Card, another $10 is wiped off the price like magic. And yes, shipping is free. With Father's Day rapidly approaching, this could be a great gift for the iPad toting dad in your life.
Released in March 2018, the 6th generation iPad features a 9.7-inch screen and is powered by the A10 Fusion chipset (the same one that is found in the iPhone 7 series). An 8MP camera adorns the back of the tablet with a front-facing 1.2MP FaceTime camera. The device supports the first-generation Apple Pencil.
So what makes this cover a Smart Cover? Well, it will automatically turn on your iPad when you open it and automatically turns it off when closed. And it folds to become a stand that gives you a better angle for viewing videos, typing, and reading. If you have a different iPad model, there is no need to be jealous; this same Smart Cover is also compatible with the fifth-generation
Apple iPad (2017)
and the
Apple iPad Air 2
.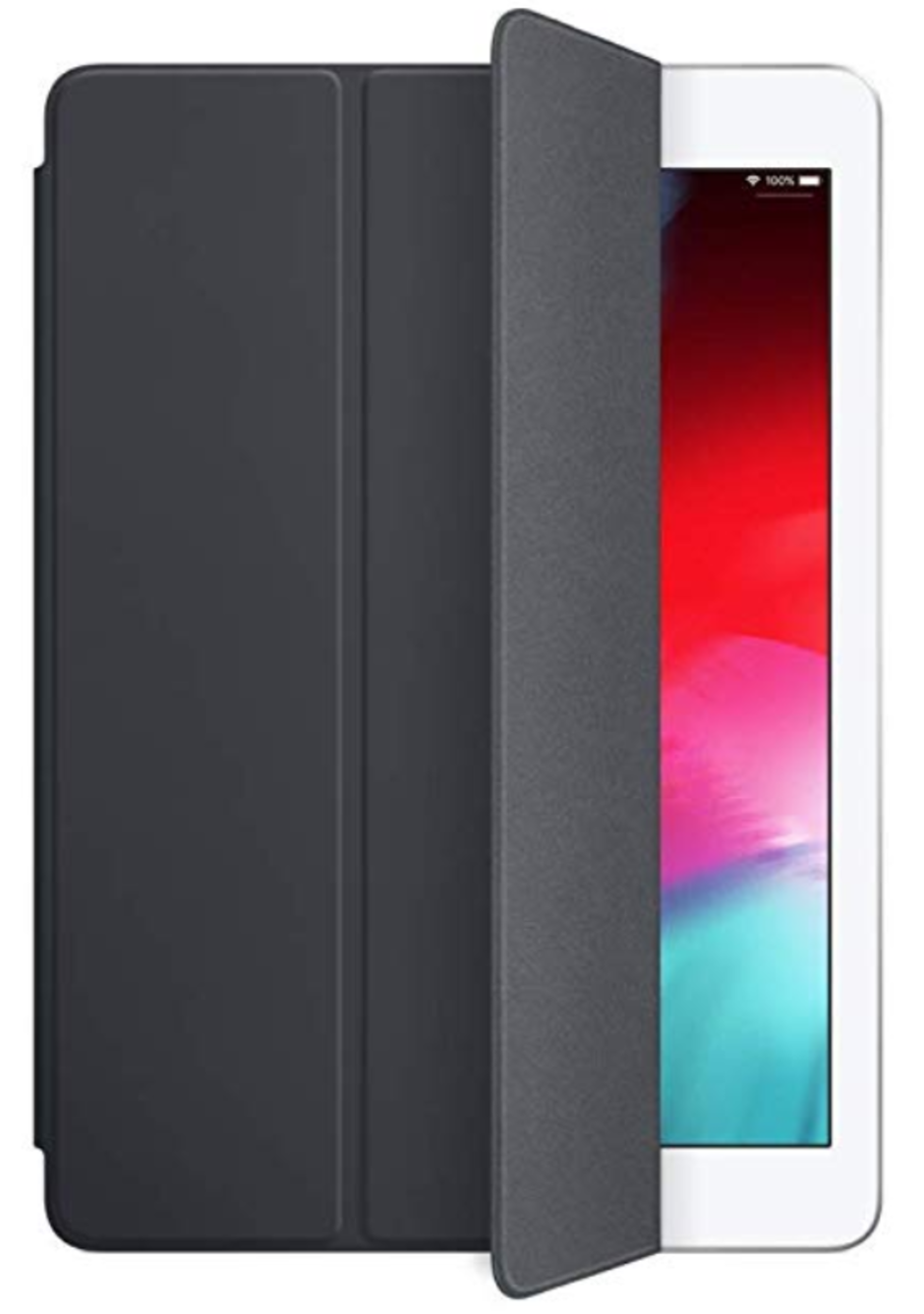 Save 50% off Apple's price for this official iPad Smart Case