Get a Galaxy S22 256GB and save $150 if the color doesn't matter to you
We may earn a commission if you make a purchase from the links on this page.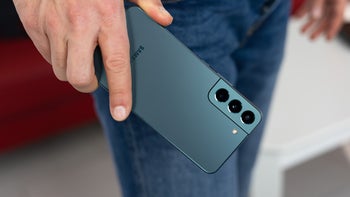 Soon,
Samsung
will announce its latest
Galaxy S23
lineup. And as you probably know, Samsung's S-series phones are always mobile powerhouses that cost a lot. So, if you don't want to spend a fortune on an S23 but still want to get a powerful smartphone from Samsung's S series with a sweet discount, we recommend you keep reading.
Amazon is currently offering the unlocked 256GB version of the
Galaxy S22
at a nice 18% discount. This means that if you buy an S22 through this deal, you will save $150 in the process.
However, there is something you need to know first before tapping on the deal button. Only the Pink Gold color option of the S22 is discounted at the moment. So, this means that the deal is probably more suitable for people who don't care about the color of their phones.
But even if you are too picky about your phone's color, don't dismiss this offer so quickly. You'll likely use your S22 with a protective case, which will hide its color. So, even if you buy a Pink Gold S22, no one will find out the color of your phone. As for where you can find nice cases for your new Galaxy S22, feel free to check out our
best Galaxy S22 cases article
.
The Galaxy S22 has 8GB of RAM and comes with Qualcomm's Snapdragon 8 Gen 1 chipset, which packs a lot of firepower. The phone also has a 50-megapixel main camera and a 10-megapixel selfie shooter, both of which take excellent photos. The display of the device is 6.1 inches, goes up to 120Hz refresh rate, and offers amazing picture quality.