George Takei checks out what Microsoft hackathon participants have been up to, tests out Skype real-time translating project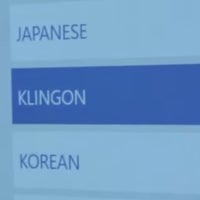 George Takei is famous for the television series Star Trek, but this is far from the geekiest thing the actor is involved in. See, Mr. Takei is a techie, and he has the web series to prove it – named Takei's Take, the show looks to inform the not-so tech-savvy about interesting advances in modern technology.
The newest episode of the show sees Mr. Takei visit Microsoft's "Garage" – the place, where Redmond's employees can go and try to bring their fresh and unorthodox ideas to life. The actor checks out a high-tech way of coffee-brewing; a wheelchair-enhancing project, which came to life thanks to the
Microsoft hackathon
, held a few months ago; and an impressive real-time voice translation for Skype, which appears to also support Klingon.
Check out the video below, for a taste of what's going on in the Garage. Excited about this Skype feature? We know we'd love to give it a spin and try to break it.
via:
Neowin