Gboard keyboard app update adds huge number of languages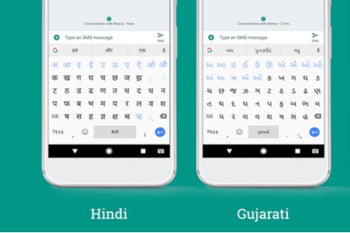 When it comes to keyboard apps like Gboard, it's not just the new features that make it better, but support for additional languages as well. And Google has done its job pretty well, as almost every Gboard update the company released added several, if not a dozen, new languages.
Currently,
Gboard supports more than 500 languages
, but the latest update brings it to a slightly higher level. No less than 50 new languages have been added in the newest Gboard update, some of them obscure dialects that only a very small fraction of the population use.
Even so, it's exactly those people that need Gboard to support their languages since they are unlikely to speak English or another such widely spread languages.
Here are all the languages that have been added in this update, but make sure to check out the complete list on
Gboard's support page
:
Alur, Anaang (Nigeria), Arabic (Algeria), Awadhi (Transliteration), Banyumasan, Bouyei, Brahui (Arabic), Bulu-Bene (Cameroon), Chimborazo Highland Kichwa, Dagaare, Dotyali (Nepal), Dungan, East Franconian (Germany), Eastern Tamang (Nepal), Gujari (Pakistan), Guyanese Creole, Hani, Haya (Tanzania), Hmong (China), Hmu (China), Iu Mien, Karakalpak (Cyrillic), Karay-a (Philippines), Kelantan-Pattani Malay (Arabic), Kirmanjki (Turkey), Kwanyama, Lampung Api (Indonesia), Limbu, Ma'anyan (Indonesia), Magahi (India), Makonde, Malay, Latin (Singapore), Manado Malay (Indonesia), Mandinka, Muong (Vietnam), Musi (Indonesia), Ngaju (Indonesia), North Moluccan Malay (Indonesia), Northern Hindko, Nyamwezi (Tanzania), Rangpuri (Devanagari), Silesian, Songe (DRC), Southern Hindko, Southern Kurdish, Sylheti, Latin, Umbundu (Angola), Urum, Vlax Romani (Romania), and Yongbei Zhuang (China).
Sadly, besides support for all the languages above, no new features or improvements have been added in this update.